First Place Astros to Host New York Yankees and Kansas City Royals in Upcoming Homestand
Limited edition #VoteAltuve fan-vote T-shirt featured as special giveaway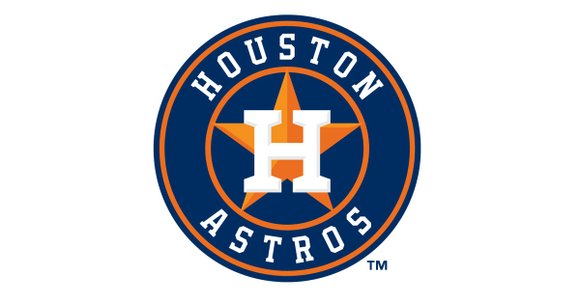 On Friday, 10,000 fans will receive Astros sunglasses, presented by Las Vegas.
Big and Bright Friday Night returns with a postgame fireworks display, presented by Marathon Oil Corporation. This week's fireworks show will feature a Movie Magic music theme.
HomeAid Houston's Project Playhouse will continue to be on display at Minute Maid Park at the top of section 105 until Wednesday, July 1. The "Highland Hill County Playhouse" built by Highland Homes, features air conditioning, a flat screen TV/DVD combo, and a kitchenette. Raffle tickets for a chance to win the playhouse will be on sale at the same location. This is the ninth season that the Houston Astros and HomeAid Houston have partnered for Project Playhouse. Money raised from Project Playhouse furthers HomeAid's mission to build new lives for homeless families and individuals through construction and community outreach.
Friday night is also Happy Hour at Minute Maid Park, featuring $5.25 specials at the St. Arnold Bar in left field and Day Fresh Budweiser at the Budweiser Patio from 5:00 p.m. - 6:30 p.m.
Saturday, June 27 - 3:10 p.m. vs. New York Yankees
In support of Jose Altuve's All-Star bid, the Astros are giving away a special edition "Yes Way, Jose" T-shirt, courtesy of CITGO, to 10,000 fans prior to Saturday night's game vs. the Yankees. The design of the t-shirt was voted on by Astros fans on Twitter, Facebook and Instagram.
Additionally, a limited number of $30 tickets for Saturday's game vs. the Yankees are still available. For more information, please visit www.astros.com/tickets or call 1-877-9ASTROS.
Sunday, June 28 - 1:10 p.m. vs. New York Yankees
Sunday is Coca-Cola Astros Buddies "Behind the Scenes" day. Buddies members were randomly selected to "work" for the Astros in a variety of ways, such as PA Announcer, In-Stadium Host, Grounds Crew, Shooting Stars and more. Additionally, members will take the field with the Astros prior to the singing of the National Anthem.
This Sunday is Kroger Family Sunday. Kids ages 5-14 can run the bases and Astros Buddies get front-of-the-line access. For Kroger Family Sunday tickets, please visit www.astros.com/family or by calling 1-877-9ASTROS.
Monday, June 29 - 7:10 p.m. vs. Kansas City
Join the Astros All-Star Voting Party on Monday, June 29 through Tuesday, June 30. Fans will be encouraged to vote their favorite Astros into the 2015 All-Star Game on their mobile devices during the game, as well as on tablets located throughout the ballpark. Once the vote count reaches 10,000 at each game, all fans in attendance can turn in that night's game ticket to any Greater Houston Chick-fil-A for a free Chick-fil-A Chicken Sandwich the next day.
Houston native Eric Ladin, who has starred in several HBO series and Mad Men, will be throwing out a ceremonial first pitch on Monday.
Tuesday, June 30 - 7:10 p.m. vs. Kansas City
Former Rocket and 2006-07 NBA Defensive Player of the Year Marcus Camby will throw out a ceremonial first pitch prior to Tuesday's 7:10 p.m. contest.
Catch the deal of the season with Double Play Tuesdays, presented by Coca-Cola. Participating fans receive two View Deck II tickets for only $22 or two Outfield Deck II tickets for only $5. Present two (2) labels from any Coca-Cola product containers at the Minute Maid Park Box Office to receive two (2) View Deck II tickets for $22 or two (2) Outfield Deck II seats for $5. Offer good at every Tuesday home game. For more information, please visit www.astros.com/value.
Wednesday, July 1 - 7:10 p.m. vs. Kansas City
Every Wednesday night home game is $1 Hot Dog Night, presented by Nolan Ryan Beef. Fans can purchase an unlimited number of Nolan Ryan Beef hot dogs at $1 each while supplies last (limit of four per person per concession visit).
For more information, visit astros.com