New Program Enables Qualified HCC Students Co-enrollment in Engineering at Texas A&M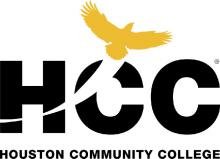 News conference announcing the Texas A&M-Chevron Engineering Academy at Houston Community College - a new, innovative program developed to help address the state and nation's growing need for engineers.
The program offers a unique opportunity for qualified students, including traditionally underrepresented populations and first-generation students, to pursue one of 16 majors in the Dwight Look College of Engineering while being co-enrolled at Houston Community College and Texas A&M University.
A panel of speakers will describe the program and answer media questions:
Cesar Maldonado, Chancellor, Houston Community College
John Sharp, Chancellor, The Texas A&M University System
M. Katherine Banks, Vice Chancellor and Dean of Texas A&M Engineering
Shariq Yosufzai, Vice President for Global Diversity, Ombuds and University Affairs, Chevron
Karan Watson, Provost and Executive Vice President, Texas A&M University
When:
Thursday, June 25 - 4:30 p.m.
Where:
Houston Community College

Spring Branch - Eagle Room
1010 W. Sam Houston Pkwy N., Houston, TX 77043
This program is being made possible through the generous support of Chevron
ABOUT HOUSTON COMMUNITY COLLEGE
HCC is one of the country's largest singly-accredited, open-admission, community colleges offering associate degrees, certificates, workforce training and lifelong learning opportunities for 75,000 students each semester. HCC is composed of six colleges that serve the greater Houston area's diverse communities by preparing individuals to live and work in today's increasingly international and technological society. To learn more go to hccs.edu.