Houston Mayoral Candidate Forum 2015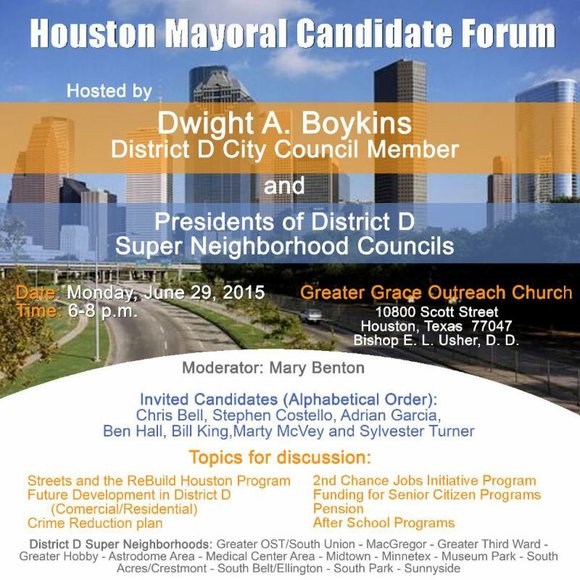 On Monday, June 29, 2015, Houston City Council Member Dwight Boykins, along with Presidents of the District D Super Neighborhoods, will host a Houston Mayoral Candidate Forum at Greater Grace Outreach Church, 10800 Scott St. from 6-8 p.m.
The seven mayoral candidates will address issues ranging from The Rebuild Houston Project. economic development, pension and many other topics in front of a crowd of nearly 200 people at the District D Mayoral Candidates' Forum.
The invited candidates include Chris Bell, Steven Costello, Adrian Garcia, Ben Hall, Bill King, Marty McVey, and Sylvester Turner. Mary Benton will serve as the moderator.
For more information, visit www.houstontx.gov/council/d