Get Crafty This Labor Day at The 6th Annual BrewMasters Craft Beer Festival
Texas Largest Craft Beer Festival—a fan and brewery favorite— returns to Moody Gardens with over 400 featured brews, two concerts and fireworks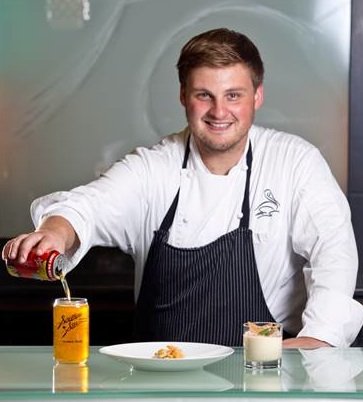 HOUSTON, TX (June 29, 2015)…In its 6h year, BrewMasters Craft Beer Festival keeps gaining momentum, just like the craft beer industry itself. The festival, tapped as a fan-favorite by ThrillList, also remains a favorite of the industry where brewers regularly unveil never before tasted brews. Join fellow craft beer lovers and supporters as they gather Labor Day weekend to celebrate and sample more than 400 specialty and hard-to-find brews. This foamtastic celebration takes place at Moody Gardens Friday, September 4 through Sunday September 6, 2015.
The three-day celebration will showcase two signature events: BrewHaHa Grand Tasting and BrewLicious Brews and Foods Pairing. There are a host of related events like the BrewMasters PubCrawl and Texas Brewery Tasting Tour. Featured activities include: Beach, Brews and Bands live musical performances and fireworks, educational events, a slew of Brew Brains and industry experts, including award-winning BrewMasters and home brewing masters.
The craft beer industry shows no signs of slowing down anytime soon. Local brewers predict the upward trajectory will continue for years. Lennie Ambrose of Saint Arnold is excited about this trend and says "We're now really entering a time where kids that grew up watching their parents drink craft beer are getting to be of age and will naturally gravitate to craft beer." This steady growth shows that craft brewing is part of a profound shift in American beer culture—a shift that will help craft brewers achieve their ambitious goal of 20 percent market share by 2020 noted the Brewers Association.
New breweries are still on the rise with the recent opening of 11 Below in Northwest Houston. Event founder and organizer, Clifton McDerby, Executive Director of Food & Vine Time Productions, Inc. loves the fact that there is always a new brewery to introduce at BrewMasters. "We get really excited about showcasing what's new in the market. Our vision has always been to produce the largest craft beer festival in the state by providing beer lovers with the widest selection of craft beers available at any Texas festival along with brew education," remarked McDerby.
Festivities begin on Friday, September 4 with the BrewMasters Pub Crawl at 8 p.m. Hop on board this festive party bus departing from Moody Gardens with a tour to some of Galveston's trendiest bars. Meet featured Brew Brains at each stop. Tickets are $25 in advance.
If you are Texas beer fan, and who isn't, make your first stop of the day on Saturday September 5 at the Texas Brewery Tasting Tour. You'll have a rare opportunity to take a tasting tour in a small group and intimate environment to enjoy featured Texas brewed selections. The event runs from 11:30 a.m. – 12:45 p.m. Tickets are $25 in advance and always sell out.
Then it's time for the grand tasting. Saturday, September 5 sample some of the best brews in the world made available to beer lovers at the BrewHaHa Grand Tasting held in the Moody Gardens Convention Center. The Grand Tasting will feature over 400 craft and specialty brews as well as a Wine Escape with wine samplings. Admission to BrewHaHa is $35 in advance, $40 at the door, $85 for a VIP ticket, or choose a multi-event Hopper Pass. The BrewHaHa Grand Tasting will run from 3 p.m. to 6:30 p.m. and includes access to multiple beer seminars for all who take pride in their beer and want to expand their knowledge of craft beers.