Macy's Under Fire from Latinos After Trump Calls Mexican-Americans "Killers and Rapists"
Latino Group Demands Macy's Dump Trump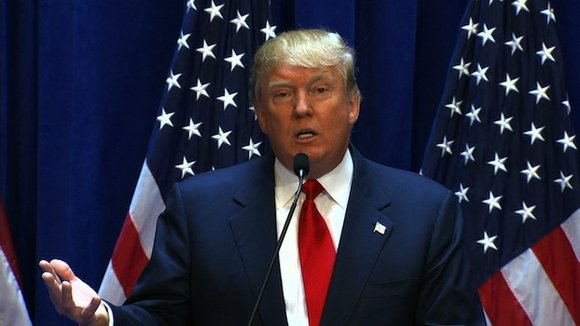 Presente.org, the nation's largest online Latino organization, is joining the growing chorus of organizations urging Macy's to cut ties with Donald Trump after he repeatedly referred to Mexican-Americans as "rapists and killers."
NBC, Univision, Televisa and Mexican billionaire Carlos Slim's Ora TV all announced in the last few days they were severing ties with Trump.
"Macy's is funding toxic discrimination against Latinos all while they spend huge dollars to get us to shop in their stores -- and that's just bad business," said Arturo Carmona, Executive Director of Presente.org. "If Macy's wants our business, they better drop Donald Trump, a man who just referred to Mexican-Americans as 'killers and rapists.' Trump's nauseating remarks about Latinos are completely unacceptable-- we demand Macy's take a stand against discrimination. Latinos are watching, and we won't forget if Macy's decides to continue investing and supporting Donald Trump's brand."
Over the last year, Macy's has invested heavily in marketing to Latinos, launching a new line with Mexican superstar singer, author, actress and entrepreneur Thalía. You can see a Spanish-language commercial from Macy's highlighting the Latina super-star here: https://www.youtube.com/watch?v=IeDfP67rMJg
Presente.org is the nation's largest online Latino organizing group with more than 300,000 members, all working to amplify the political voice of Latino communities.
For more information, visit Presente.org