Celebrating Houston Women
Jasmine Rand (Trayvon Martin Family Attorney)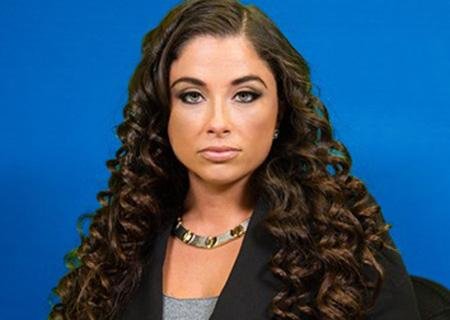 HOUSTON, TX - Women from all walks of life in the Houston community will be honored during The Chatman Women's Foundation (TCWF) Awards Luncheon on Friday, March 6, 2015 at the Hess Club (5430 Westheimer) at 11:30 am.
Special guest speaker, Jasmine Rand, known for representing the Trayvon Martin and Michael Brown Families; Rand is also the family attorney for the Tolan family. Famous baseball player, Bobby Tolan's son was shot by Bellaire Police in December of 2009 while sitting in his family's driveway with his cousin.
Rand will grace the recipients during the luncheon to inspire them through what can be a difficult transition. Rand, who is a Civil Rights Attorney, who founded Rand Law LLC., is also a former Professor at Florida A&M University and is a current professor at the University of Miami. Rand was recently a guest lecturer at Harvard Law School. "As an attorney, I use my law degree to serve individuals and strive for systemic changes to uplift communities. I am honored to join TCWF; I admire that the purpose of the organization has bridged beautifully into the practice of creating positive change in individual women's lives and setting an exam
for the community and other leaders to follow ", Rand said.
With the assistance of TCWF these women will be able to build better lives for not only themselves, but their families too. Through various organizations and leaders in the City of Houston, the women were connected to TCWF to apply for 3 different scholarships:
Education Scholarship: ($500-$1500 award) Awarded to women aspiring to enter college or continue their education in an effort to make their lives better and/or qualify for a better career.
Life Change Endowment: ($500-$1500 award) Awarded to women making a distinct life change that requires financial support (e.g., moving into a permanent home from a shelter, etc.)
Business Grant: ($500-$1500 award) Awarded to women building a business and need a financial push to get over the start-up hump.
The founder of TCWF, Shantera Chatman, continues to make it her mission to showcase women in a different light in the workplace and at home. The Texas A&M Aggie and Oil & Gas consultant says, "My goal is to empower women all over the world and I know it starts with the smallest thing of just helping someone understand and believe that they can do it. These scholarships are much greater than the amount, they are life changing."
For more information, visit www.4epowermentwomen.org/