Netanyahu: I 'deeply regret' my speech is seen as political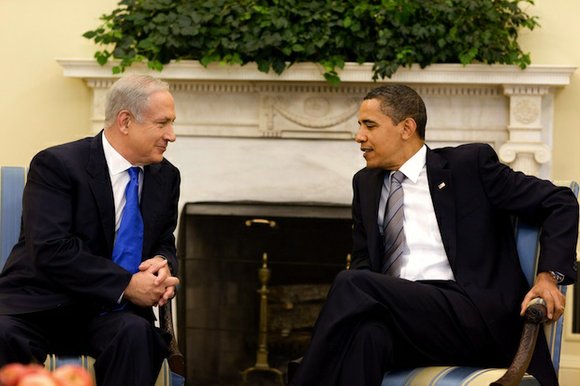 By Stephen Collinson
CNN
WASHINGTON (CNN) -- Israeli Prime Minister said Tuesday he deeply regretted that his speech to the U.S. Congress was being seen as a political ploy, opening remarks in which Israeli officials say he will reveal information that proves a proposed deal on the table between world powers and Iran could eventually leave Tehran able to break out to a nuclear weapon in as little as six months.
Netanyahu walked into the House to a hero's welcome, as lawmakers stood and cheered for a highly controversial speech that comes during an ugly spat between the Israeli government and President Barack Obama, who has made clinching a deal with Iran a central piece of his political legacy.
"I deeply regret that some perceive my being here as political," Netanyahu said, in an attempt to defuse the tensions with the White House, adding that he will "always be grateful" to Obama for his support to Israel, including much that will never be known for national security reasons.
Top U.S. officials have sternly warned Netanyahu not to reveal secret details of the talks, which are entering a crucial final stage, warning such revelations could have a disastrous impact on hopes for a deal.
"I am confident we have an inclusive and comprehensive picture of what is going on," Intelligence minister Yuval Steinitz told CNN, though he declined to elaborate on the source of the information other than to say it was not from American or "other sources."
CNN's Elise Labott reported that Netanyahu will argue that the size of the enrichment program that Iran could be allowed to keep under the deal, reportedly around 6,000 centrifuges, and its demand to retain a research and development program on more advanced nuclear technology could reduce the time that it would take to race towards a bomb to less than a year if it decided to make one. The Obama administration says its goal is to freeze Iran's program to ensure that breakout time is a year or more to ensure the world has time to act should Tehran cheat on an agreement.
Netanyahu will also warn that a research and development program that Iran is demanding the right to keep could help it enrich uranium, the key ingredient for a nuclear bomb, could allow it to break out in as little as six months, Israeli officials said.
Sources close to the negotiations in Geneva, however, told CNN's Jim Sciutto that the provision regarding more than 6,000 centrifuges is just one of the options on the table of the deal. The sources also said the advanced research program being contemplated would not allow Tehran to build advanced centrifuges that would help it shorten the breakout time.
White House spokesman Josh Earnest warned on Monday that any revelations using sensitive information would be "betray the trust between our allies."
"That would be true even if the -- these sources were to claim that they had obtained the information from somewhere else," Earnest said.