Netanyahu warns Congress: Deal will lead to Iranian nuclear bomb
Willie Grace | 3/3/2015, 3:24 p.m. | Updated on 3/3/2015, 3:24 p.m.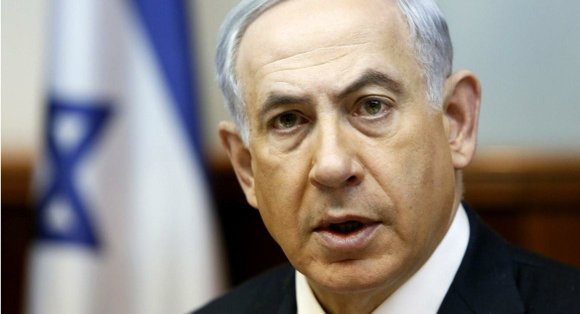 WASHINGTON (CNN) -- Israeli Prime Minister Benjamin Netanyahu warned Tuesday that a proposed agreement between world powers and Iran was "a bad deal" that would not stop Tehran from getting nuclear weapons -- but would rather pave its way to getting lots of them and leave the Jewish State in grave peril.
In a dramatic address to the U.S. Congress at what he said was a "fateful" crossroads of history, Netanyahu openly sided with President Barack Obama's Republican critics and sparked an immediate and furious reaction from the White House, as relations between Washington and Israel spun into their deepest chasm for many years.
"We have been told that no deal is better than a bad deal. Well this is a bad deal. It is a very bad deal. We are better off without it," Netanyahu said, building a case that Iran was not just bent on developing nuclear weapons but was determined to "gobble" up defenseless countries in a wider play for dominance in the Middle East.
"We are being told that the only alternative to this bad deal is war. That is just not true. The alternative to this bad deal is a much better deal," Netanyahu said to deafening cheers in the House of Representatives chamber, while issuing a firm warning that Israel would stand alone if necessary to defend the existence of the Jewish people.
The response from the White House was swift and did not even try to disguise anger at Netanyahu, who has been locked in a public tussle with Obama for almost his entire administration and has stepped up his criticism as talks between world powers and Iran on a deal reach a crucial final stage.
Speaking to reporters shortly after Netanyahu finished his remarks, Obama said there was "nothing new" in Netanyahu's address.
"But on the core issue, which is how do we prevent Iran from obtaining a nuclear weapon, which would make it far more dangerous and would give it scope for even greater action in the region, the prime minister didn't offer any viable alternatives," Obama told reporters before meeting with Defense Secretary Ash Carter.
A senior administration official said in language, extraordinarily strong considering the long alliance between the U.S. and Israel, that the speech contained "literally not one new idea; not one single concrete alternative; all rhetoric, no action."
The official said that despite Netanyahu's tough rhetoric, the alternatives to seeking a deal with Iran were much worse and that military action or more stringent economic sanctions would not set its nuclear program back as far as an agreement that would keep it from taking the final steps towards an atomic arsenal for a decade.
"Without a deal, Iran will certainly advance its program -- installing advanced centrifuges, fueling its plutonium reactor and reducing or eliminating its breakout timeline. That would leave us with the choice of accepting a nuclear-threshold Iran or taking military action," the official said.
"Where is the alternative? Simply demanding that Iran completely capitulate is not a plan, nor would any country support us in that position. The prime minister offered us no concrete action plan."