Can you find the 'best' hospital for you?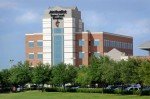 (CNN) -- When it comes to choosing a hospital, the decision making process can be daunting, because there are so many factors to consider: specialty doctors, procedures, overall patient satisfaction.
With all those different factors, publications such as Consumer Reports and U.S. News & World Report, have created annual national hospital ratings to help consumers make the right decision. But a new study, in the journal Health Affairs, says all those lists actually muddy the process.
Looking at four different national hospital rating systems (Consumer Reports, U.S. News & World Report, Healthgrades and Leapfrog) , the study 's authors found no standard system of evaluation. As a result, hospitals that may have scored highly on one listing could have scored lower on another. What could be an "A" grade hospital on one list, might not be considered a "Best Hospital" by another.
In fact, of the 844 hospitals rated as a high performers on any one of the lists, only 83 rated highly on any of the other three lists.
Why there's no consistency in hospital rating lists
Evan Marks, Chief Strategy Officer of Healthgrades, wasn't surprised by that fact. He says that the different national surveys focus on different measures, ranging from safety to patient outcome. "It's no surprise there is a sense of different answers," says Marks. Healthgrades focuses on patient outcome measured by mortality and complication rates.
"We weren't surprised that the rating systems are different, because we look at different things -- we look at what consumers are concerned about. That's the way we approached it," says Doris Peter, director of the Consumer Reports Health Rating Center. And so their focus is on patient safety, which includes looking at how successful a hospital is at avoiding complications and avoiding readmissions.
Leapfrog also focuses on safety, but they define safety as "freedom from harm" by looking at patient outcome data. US News and World Report includes safety, but focuses primarily on high complexity care.
"A hospital good for one thing isn't always good for another. The goal of U.S. News and our reporting is to provide guidance to consumers about the specific needs that they have," says Ben Harder, Chief of Health Analysis and Managing Editor for U.S. News & World Report.
Peter Pronovost, one of the authors of the study, says that consumers need to be aware of these variations. " A lot of these rating systems are highly variable in what they measure."
"Consumers have to go one layer deeper. If they're having surgery, they need to also worry about infection," said Pronovost, who is also Director of the Armstrong Institute for Patient Safety and Quality at Johns Hopkins Medicine.
But, Leah Binder, president and CEO of the Leapfrog group believes that consumers actually welcome all this information. "We don't find consumers are confused by having different perspectives. Consumers feel there isn't enough information about how doctors and hospitals are doing."
She likens it to buying a car, where one person may be looking for a safe family car, while another is looking for a sporty one. It all depends on the buyer. It's the same when it comes to hospitals.