5th Annual Houston Kosher Chili Cookoff Sunday, March 8, 2015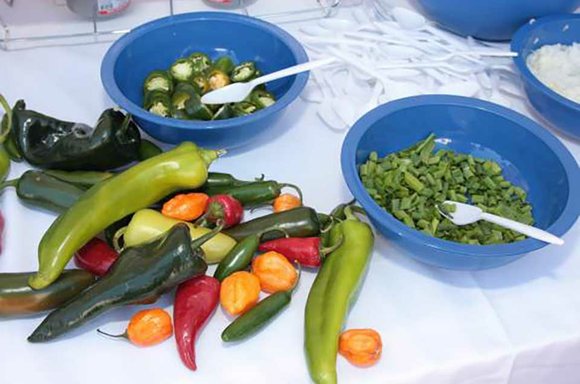 WHO: Join the Jewish community for a fun-filled day of festivities and a kosher chili competition during the 5th Annual Houston Kosher Chili Cookoff. The event will be held rain or shine on Sunday, March 8, 2015, from 11 a.m. to 3 p.m.
The Kosher Chili Cookoff is the largest kosher food event in Houston and celebrates the fellowship of the Jewish community with a day of food, live entertainment, contests, and family friendly activities while raising funds for non-profit organizations in the Houston Jewish Community.
WHAT: The cookoff attracts more than 3,500 attendees annually for live music, a moonwalk, climbing walls, balloon artists, a jalapeno eating contest and a silent auction as they taste some of Houston's best kosher chili in an outdoor, festival atmosphere. The silent auction will end at 2:30 p.m. and will include exclusive items such as premium tickets to sport and entertainment events, autographed memorabilia, spa packages, hotel stays and much more.
Live music will be performed throughout the cookoff by local performers including the Danny Gavin Band, the Lanier Middle School Klezmer Band, Joe Buchanan from Congregation Shar HaShalom, Cantor Perman from Congregation Emanu El, and Rabbi Sammy Soussan from Congregation Beth Rambam. The event will conclude with the selection of the winning chili by celebrity judges at 2:30 p.m.
WHEN: Sunday, March 8, 2015
11 a.m. - 3 p.m.
WHERE: Evelyn Rubenstein Jewish Community Center (ERJCC)
5601 S Braeswood Blvd
Houston, TX 77096
PRICE: $10 for adults
$6 for children (4-12)
Tickets may be purchase online at Eventbrite.com
Proceeds from the 2015 event will benefit the Evelyn Rubenstein Jewish Community Center's Meals on Wheels, Seven Acres Jewish Senior Care Services and Hebrew Free Loan Association of Houston (HFLA). The 6th Annual Houston Kosher Chili Cookoff is scheduled for Sunday, February 28, 2016. For more information please visit www.houstonkosherchilicookoff.com or follow us on Facebook or Twitter.