60th Anniversary of the "Bo Diddley Beat" Commemorated with New Hollis Brown Recording, "Rain Dance," Featuring Diddley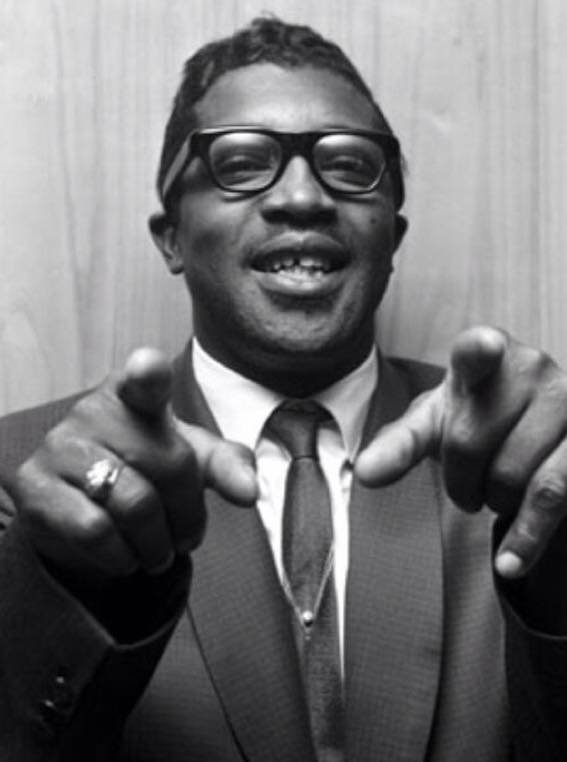 (New Orleans, LA) – March 2015 marks the 60th Anniversary of the "Bo Diddley Beat," first introduced during the legendary Chess Records recording sessions for the "Bo Diddley"/"I'm A Man" double-sided disc that catapulted Diddley's 50+ year career. To commemorate the occasion, the Bo Diddley Estate has partnered with Hollis Brown, an edgy, roots-rock, indie band, for the release of "Rain Dance," a new track written around a previously unreleased recording found in Diddley's vaults after his passing. Hollis Brown, who impressed estate reps with their adrenaline-fueled energy and tribute to tradition, will premiere "Rain Dance" on March 12th during a Live Nation/Yahoo! Live Stream concert from House Of Blues in New Orleans. The unique pairing honors the past of the first-generation Rock `n Roll pioneer, while paying Diddley's genius forward to a new set of fans. For more info, please see http://www.facebook.com/BoDiddleyOfficial.
Hollis Brown lead singer/guitarist Mike Montali will perform "Rain Dance" with Diddley's signature red square guitar, backed by performance footage and graphics to complement the collaboration.
Both of Diddley's Chess Records recordings "Bo Diddley" and "I'm A Man" shot straight to the top of the R&B charts in 1955, establishing him as one of the most exciting and original new talents in American music. "Bo Diddley" landed on the R&B charts for 18 weeks, including two weeks at #1; "I'm A Man" charted for 11 weeks. Both tracks have been inducted into the Grammy Hall of Fame and added to the Library Of Congress's National Recording Registry list of "culturally, historically, or aesthetically important" American sound recordings.
An early inductee into the Rock `n Roll Hall of Fame in 1987, Diddley's illustrious career includes numerous accolades and awards including a Lifetime Achievement Award from NARAS (1998); a Lifetime Achievement Award from the Rhythm & Blues Foundation (1996); ranked #20 by Rolling Stone of the "100 Greatest Artists Of All Time" (2004) and ranked#27 by Rolling Stone of the "100 Greatest Guitarists of All Time" (2011).
Diddley's expansive influence has been acknowledged by music greats Jack White, Prince, Michael Jackson, Elvis Presley, Rolling Stones, Jimi Hendrix, The Clash, Run DMC, The Doors, Buddy Holly and the Everly Brothers among others.
For more information, visit www.facebook.com/BoDiddleyOfficial