Garcia On the Go - March 2015!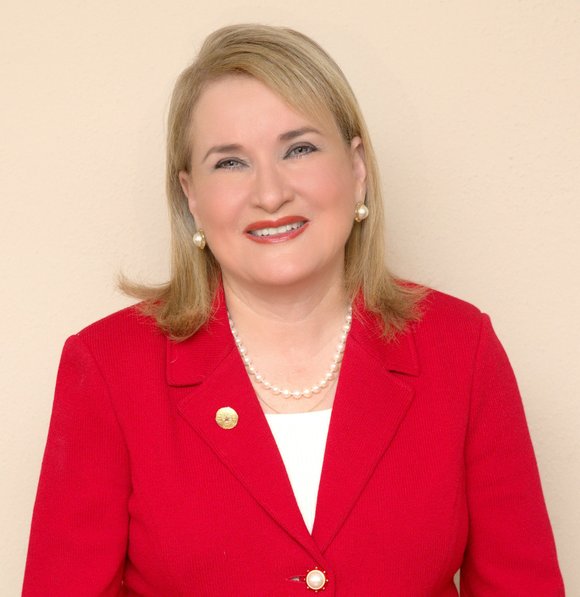 LEGISLATIVE UPDATE
I have recently filed 15 pieces of legislation that I feel will greatly benefit the constituents of Senate District 6, and Texans across the state. These bills will increase voter participation, improve the quality of neighborhoods, protect employees in the workplace, improve public school funding, increase access to healthcare for women, and keep our kids safe from dangerous chemicals. I am currently in Austin working hard to ensure the passage of all of these important bills. If you ever have any questions about pending legislation in the Texas Legislature, please feel free to reach out to my office.
CESAR CHAVEZ PARADE
The Tejano Association for Historical Preservation 16th Annual Cesar Chavez Parade and Celebration will be held Saturday, March 28th, 2015, at 10:00 am. The parade will begin on the corner of the 6700 block of Cesar Chavez and Canal Street. Please join me at the parade and show your support for the legacy of the Mexican-American labor activist Cesar E. Chavez.
CAFÉ CON SYLVIA IN ALDINE
Please join me for the next Café con Sylvia in the Aldine area. I have hosted many of these informal "coffees" in the past, and they are a great way for constituents, local elected officials, and community leaders to network and discuss important topics in the community. So if you live in Aldine, Greater Northside, Greenspoint, North Forest, or anywhere else in Senate District 6, please stop by and join me for good coffee and great conversation. For more information please contact Matala Idi at my Polk Office at (713) 923-7575, or at Matala.Idi@seanate.state.tx.us. WHEN: 8:30am – 9:30am, Saturday, March 7th, 2015,
WHERE: Alma Latina (4920 Aldine Mail Rte. Rd., 77039)
UPCOMING EVENTS
Saturday, March 7, Cafe con Sylvia, 8:30AM, Alma Latina Restaurant, 4920 Aldine Mail Rte Rd, Houston, 77039
Monday, March 9, Memorial Park Master Plan Town Hall, 6:30PM, Museum of Fine Arts Houston, Brown Auditorium in Caroline Wiess Building, 1001 Bissonnet St, Houston, 77005. Memorial Park is a city park serving all of Houston, and is going through a major planning process that will restore, preserve and enhance the Park for the enjoyment of all Houstonians for generations to come. During this meeting, hosted by Council Member Ellen Cohen, Thomas Woltz (Nelson Byrd Woltz) and his team will present updated drawings, giving the public a look at the plan before it is presented to the city for review and approval.
Tuesday, March 10, METRO Meeting about the East End Harrisburg Overpass, 6:30PM, METRO East End Service & Inspection Facility, 5880 Texas Ave, Houston, 77011.
Friday, March 13, 2015, Filing Deadline for filing bills and joint resolutions other than local bills, emergency appropriations, and bills that have been declared an emergency by the Governor.
Tuesday, March 17, Super Neighborhood 58 Formation Meeting, 10:00Am, HPD Northeast Storefront, 12001 East Freeway, Houston, 77029.
Saturday, March 28, Cesar Chavez Day, Holiday
Saturday, March 28, 16th Annual Cesar Chavez Parade, 10:00AM, beginning at 6700 Cesar Chavez at Canal St & ending at Hidalgo Park. There will be a short presentation at the Gazebo along with entertainment after the parade. For more information, please call 713-540-5449.
Monday, June 1, 2015, Last day of 84th Regular Session
A MESSAGE FROM SYLVIA
On March 11th, I will have officially served two wonderful years as your State Senator. It has been a whirlwind experience, but I cherish every moment that I spend fighting on your behalf. I appreciate you giving me the opportunity to serve you, and I pledge to never take lightly the responsibilities which you have bestowed upon me. Whether I am in the halls of the legislature or back at home in our district, I will always make the people of Senate District 6 my first priority.
Putting People First,
Sylvia
For more information, visit http://www.sylviaforsenate.com