Children's Museum of Houston 2015 Friends and Families Luncheon
Renowned author Joline Godfrey inspired lessons in raising financially responsible children Chaired by Valeria Burguières and Emily Dalicandro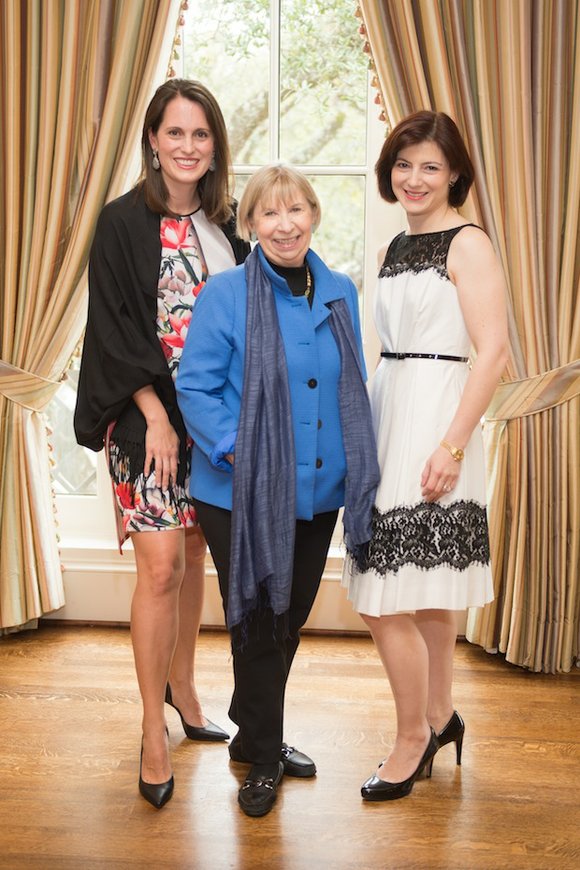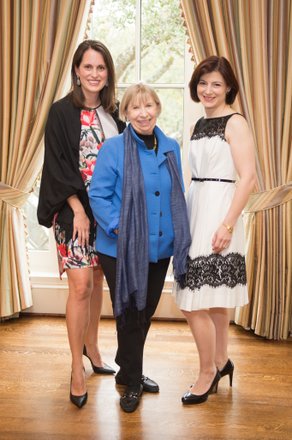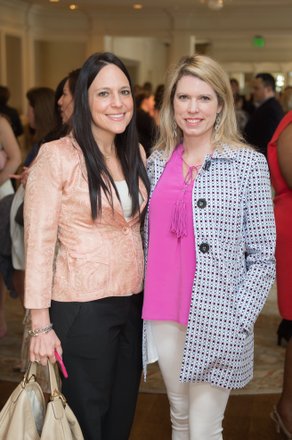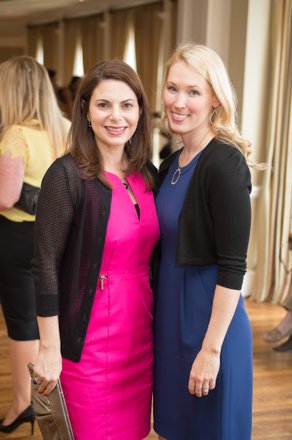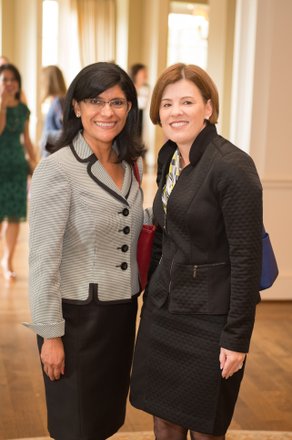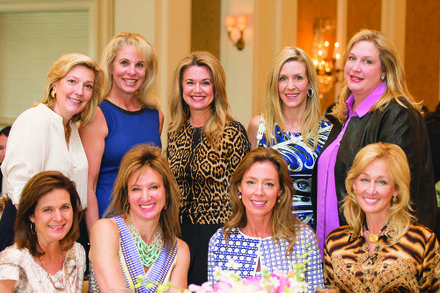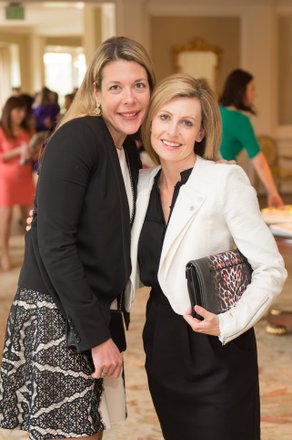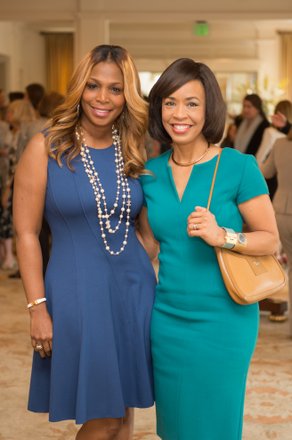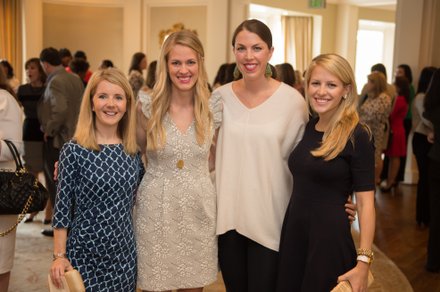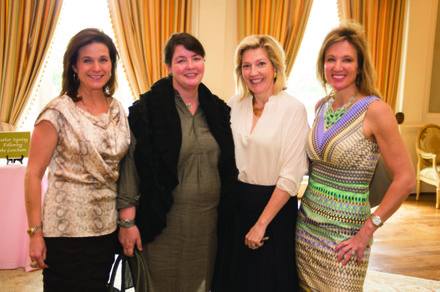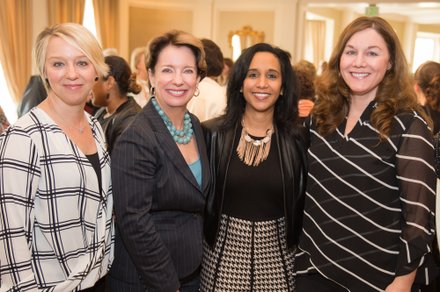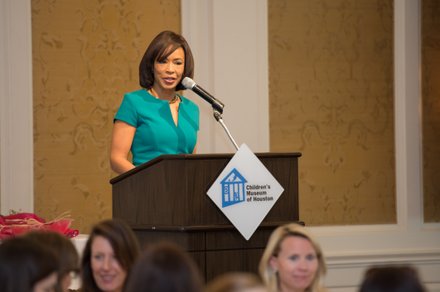 HOUSTON (March 7, 2015) — The Children's Museum of Houston and chairs Valeria Burguières and Emily Dalicandro welcomed renowned speaker and author Joline Godfrey to the 2015 Friends and Families Luncheon on March 4, 2015 at the River Oaks Country Club.
With her engaging combination of warmth and wit, Godfrey enlightened guests with tips from her celebrated book, "Raising Financially Fit Kids". ABC 13 News Anchor Gina Gaston served as Mistress of Ceremony.
The luncheon was a resounding success raising funds for the Museum's early childhood and parenting programs which focus on building parenting skills, providing information on child development and engaging families in the joy of learning together. Lunch began with endearing invocations made by Reverend B.T. Taylor.
Guests noshed on a succulent three-course lunch which included a cheese and fruit plate with gazpacho demi, an ancho chili glazed beef tenderloin salad, and culminating with a mouthwatering milk chocolate and dulce de leche tart (catered by the River Oaks Country Club). The Marian and Speros Martel Early Childhood Educator of the Year Award's four finalists were recognized at the event. The award is presented annually to an outstanding professional who possesses an exemplary commitment to young children's education.
At the top of the list of attendees were: Courtney Toomey, Lisa Barksdale, Kristen Berger, Gina Bhatia, Sicily Dickenson, Carmen Mach, Kim Petersen, Millette Sherman, Winnie Simmons, Kelly Sklar, Marcia Smart, Kathryn Smith, Tiffany Smith, Christie Sullivan, Candice Thomas and more!
ABOUT CHILDREN'S MUSEUM OF HOUSTON
"America's No. 1 Children's Museum" by Parents Magazine, listed among Forbes' and USA Today's "Best Children's Museums in the U.S.," winner of Houston A-List "Best Museum 2010, 2012, 2013 & 2014" and Nickelodeon Parents' Picks "Best Museum in Houston 2009 & 2010," the Children's Museum of Houston is a Citysearch.com's nationwide 5-star children's museum. It is dedicated to transforming communities through innovative, child-centered learning with a vision to spark a passion for lifelong learning in all children. Founded in 1980 and housed in a whimsical building designed by internationally acclaimed architect Robert Venturi, the Children's Museum of Houston offers a multitude of innovative exhibits and bilingual learning programs for kids ages birth to 12 years. The Museum serves more than 1,100,000 people annually and operates as a 501(c)(3) under the direction of a Board of Directors. It is located at 1500 Binz in Houston's Museum District. Admission is $10 per person and $9 for seniors 65 years and older and for members of the military. Children under one and Museum Members receive free admission. Free Family Nights are offered Thursdays from 5 to 8 p.m. courtesy of Laura and John Arnold, William J. Hill, Houston Endowment, The Junior League of Houston, Inc., LUKOIL Overseas Offshore Projects Inc., John P. McGovern Foundation, Pi Beta Phi Foundation, and The Wortham Foundation. The Museum is open at 9 a.m. on the Second Saturday of every month for Museum Members. The Museum is closed Mondays but open on Federal Holidays, during Houston Independent School District's Spring Break and during the summer months from 10 a.m. to 6 p.m. For more information, please visit www.cmhouston.org or call (713) 522-1138. The Children's Museum of Houston is A Playground for Your Mind™ Can your mind come out to play?™
For more information, visit www.cmhouston.org