Remedy Proposed by Corporate Giants Involved with the San Jacinto River Waste Pits Does Not Satisfy EPA's Policies and Past Practices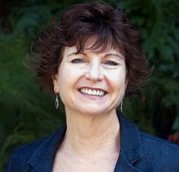 Environmental Expert's Report to Be Released Tuesday compares Houston's notoriously controversial Superfund Site, the San Jacinto River Waste Pits, to similar sites around the country. The report highlights that larger sites in more complex settings have been fully remediated in order to meet EPA guidelines. The corporate giants (Waste Management of Texas, McGinnis Industrial Maintenance Corporation, and International Paper) potentially responsible for the San Jacinto River Waste Pits, argue that containing the Waste Pits and leaving them in the San Jacinto River is the best clean-up remedy for the Site – However, Dr. Garland's report illustrates why this remedy is not an acceptable "clean-up" method per EPA policy and past practices. The containment structure currently atop the Waste Pits was constructed as a Time Critical Removal Action (TCRA) due to the Waste Pits' imminent threat to human health and the environment and was never intended by the EPA to be the final clean-up remedy.
Who: Dr. Kathleen Garland, Local Geologist and Environmental Management Expert, and Jackie Young of the San Jacinto River Coalition
What: Press Conference where Dr. Kathleen Garland will release The San Jacinto River Waste Pits Superfund Site: An Assessment of Remedial Options for Sites with Dioxin-contaminated Sediments with Implications for Remedy Selection at the San Jacinto Site
When: Tuesday, March 10, 2015 at 11:00 AM
Where: Houston Public Library, 500 McKinney St, Houston, TX
Why: To inform Houstonians that the only acceptable way to clean-up the Waste Pits is to fully remove these hazardous wastes. Four decades of pollution is long enough- Houston should be treated no differently than the rest of the county.
For more information, visit Texanstogether.org