The GRAMMY Foundation® Selects 13 U.S. Schools as Their GRAMMY® Signature Schools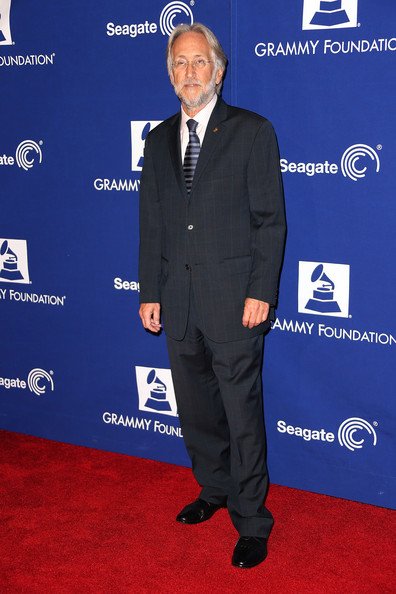 SANTA MONICA, Calif. (March 10, 2015) — The GRAMMY Foundation® announced today that 13 U.S. schools have been selected as GRAMMY® Signature Schools (www.grammyintheschools.com) for 2015 and have been awarded cash grants totaling $61,000. Created in 1998, the GRAMMY Signature Schools program recognizes the top U.S. public high schools that make an outstanding commitment to music education during an academic school year.
Each of the 13 GRAMMY Signature Schools will receive a custom award and a monetary grant to benefit its music program. The top three schools are designated Gold recipients. The best of the Gold recipients is named the National GRAMMY Signature School and will receive $5,000. The two remaining Gold schools will each receive $3,500. Two remaining GRAMMY Signature Schools recipients will each receive a grant of $2,500 to benefit their music programs. Eight schools will receive the Enterprise Award grant, which recognizes the efforts made by schools that are economically underserved. Each of the Enterprise Award schools will receive a grant in the amount of $5,500. The GRAMMY Signature Schools program is made possible in part through the generous support of the Ford Motor Company Fund.
The GRAMMY Foundation also presents the GRAMMY Signature Schools Community Award, an extension of the GRAMMY Signature Schools program in partnership with Brookfield Properties, Converse, the Hot Topic Foundation, Journeys, and RBC Capital Markets. Through this alliance, the GRAMMY Foundation identifies financially challenged public high school music programs to receive this award and a $2,000 grant. During the current fiscal year, approximately 80 schools to date have received the GRAMMY Signature Schools Community Award, with grants totaling $160,000.
"Our GRAMMY Signature Schools program has a profound impact on the students who attend each of the selected institutions," said Neil Portnow, President/CEO of The Recording Academy® and the GRAMMY Foundation. "Not only are we able to provide much-needed funding through this GRAMMY in the Schools® initiative, we are also able to draw public attention to the positive and critically important work these schools are doing to serve their students through excellent music programs."
"Ford is a strong supporter of music in schools and its ability to enhance the overall educational experience for students and we are proud to once again partner with the GRAMMY Foundation to provide resources for the GRAMMY Signature Schools program," said Pamela Alexander, director of community development for Ford Motor Company Fund.
2015 GRAMMY Signature Schools:
2015 National GRAMMY Signature School ($5,000)
A.N. McCallum High School — Austin, Texas
2015 GRAMMY Signature Schools Gold ($3,500 each)
Northwood High School — Irvine, Calif.
Pioneer High School — Ann Arbor, Mich.
2015 GRAMMY Signature Schools ($2,500 each)
Allen High School — Allen, Texas
Tesoro High School — Las Flores, Calif.
2015 GRAMMY Signature Schools Enterprise Award ($5,500 each)
Allendale High School — Allendale, Mich.
Canyon Springs High School and the Law & Leadership Preparatory Academy — Las Vegas
Girard Academic Music Program — Philadelphia
Lakewood High School — Sumter, S.C.
Margarita Muñiz Academy — Jamaica Plain, Mass.
Osbourn High School — Manassas, Va.