The Houston Public Library's 7th Annual Reel Teen Film Festival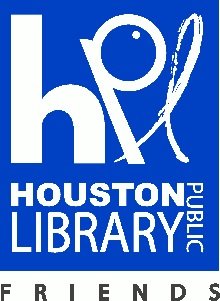 Film Submissions Now Being Accepted
The Houston Public Library is now accepting film submissions for its 7th Annual Reel Teen Film Festival. The Reel Teen Film Festival encourages teens in understanding the art of cinema and to foster creativity. The Festival is open to teens in grades 6-12 and the deadline for submission is Tuesday, March 31, 2014. Teens can also submit their film production as a YouTube video. An application must be filled out and sent in with the submission. All videos must adhere to the Festival's guidelines. All submissions are free and open to the public. All prizes will be awarded at the Reel Teen Film Festival. For entry applications and more details visit www.houstonlibrary.org/reel-teen-film-festival or email any questions or comments to: hpl.reelteenfest@houstontx.gov.
Guidelines
Open to teens in grades 6-12.
Content must be suitable for viewing by all ages.
The films must be the participant's own work.
All submitted films must be no older than January 1, 2014.
Format
DVD or YouTube Video
Entries can be mailed to:
CENTRAL LIBRARY
Attn: Reel Teen Fest - 4th floor-Teen
500 McKinney St., Houston, TX 77002
Length of Film
Feature/Narrative, Animation and Documentaries: 1 - 5 minutes.
Prizes will be awarded for:
Best Feature
Best Documentary
Best Animation
Films that exceed the required time limit will not be accepted; this includes credits. Each filmmaker may submit no more than two films. The films cannot be in the same category. All films must be the teen's original work. Groups may participate. All submitted films must be no older than January 1, 2014. Films may be on any topic. All films will be previewed for content. Teens whose projects are selected for screening will be contacted before the festival. All entries will be accepted at the Central Library Teen Room located on the 4th floor of the Central Library, 500 McKinney St., 77002. Please turn in copies not the original work. If you have any questions or comments you can email: hpl.reelteenfest@houstontx.gov.
About the Houston Public Library
The Houston Public Library (HPL) operates 35 neighborhood libraries, three HPL Express Libraries, a Central Library, the Houston Metropolitan Research Center, the Clayton Library Center for Genealogical Research, The African American Library at the Gregory School, and the Parent Resource Library, located in the Children's Museum of Houston. Serving more than 4 million customers per year, HPL is committed to excellent customer service and equitable access to information and programs by providing library customers with free use of a diverse collection of printed materials, and electronic resources, Internet, laptop and computer use, and a variety of database and reference resources with live assistance online 24/7.
For further information, visit the Houston Public Library at www.houstonlibrary.org or call 832-393-1313.