Sony Announces All-Male Ghostbusters In The Works, Get The Details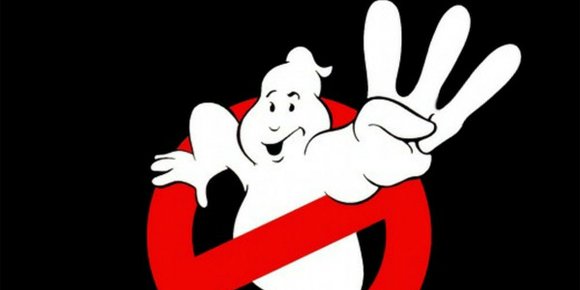 It's only been a short while since we got word of the latest Ghostbusters reboot featuring a stellar, all-female cast. And now, just as the excitement from their first announcement started to settle, Sony just announced that there will indeed be an all-male Ghostbusters reboot as well.

Deadline first broke the news of the Ghostbusters franchise broadening, and reports that this action-centric comedy will be a counterpart to the female-driven Paul Feig-directed film starring Melissa McCarthy, Kristen Wiig, Leslie Jones and Kate McKinnon. The male-centric film will be the first project in a subsidiary of Sony which they are calling "Ghost Corps". "Ghost Corps" will be led by the original Ghostbusters creatives Ivan Reitman and Dan Aykroyd with the goal of producing more Ghostbusters branding opportunities. The first project will be produced and directed by Joe and Anthony Russo (Captain America: The Winter Soldier), written by Iron Man 3 and Mission: Impossible 5 writer, Drew Pearce, and Channing Tatum with partners Peter Kiernan and Reid Carolin attached to produce.

While the news is surprising, it is not completely out of left field, as we reported a few months back about the possibility of another Ghostbusters spinoff in the mix. The details, revealed in emails during the Sony hacking scandal, mentioned Channing Tatum kick-starting the spinoff with himself and Chris Pratt in the leads. With Tatum now lined up to produce, the hope is that he will end up playing one of the Ghostbusters in the film.

The idea of "Ghost Corps" had come long ago when Reitman and Aykroyd first hatched their Ghostbusters idea, and after working with top Sony executives such as Amy Pascal and Doug Belgrad, the idea finally set into motion. Now the new studio head of Sony, Tom Rothman is leading the project and with Pascal attached to the female spinoff, the branding efforts are starting to commence. Reithman explained his ideas for the franchise to Deadline:
We want to expand the Ghostbusters universe in ways that will include different films, TV shows, merchandise, all things that are part of modern filmed entertainment. This is a branded entertainment, a scary supernatural premise mixed with comedy. Paul Feig's film will be the first version of that, shooting in June to come out in July, 2016. He's got four of the funniest women in the world, and there will be other surprises to come. The second film has a wonderful idea that builds on that. Drew will start writing and the hope is to be ready for the Russo Brothers' next window next summer to shoot, with the movie coming out the following year. It's just the beginning of what I hope will be a lot of wonderful movies.
More details to come on the expansion of this universe as well as the casting of this all-male cast. The all-female reboot will begin shooting this summer. But, with the Russo brothers as a top choice to replace Whedon as directors in The Avengers: Infinity War, we'll just have to wait and see how the timing of this latest
For more information go to http://www.cinemablend.com