The Mahalia Jackson Story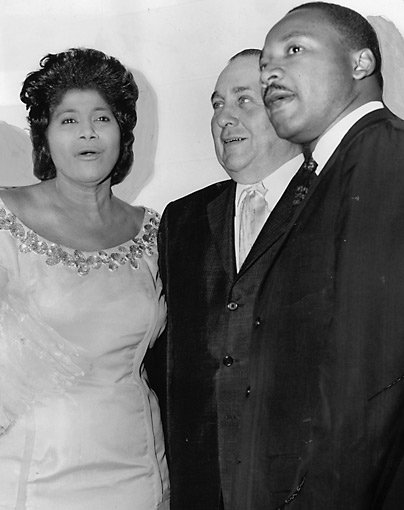 Bill Duke brings his years of talent and experience to direct and executive produce "The Mahalia Jackson Story", a music biopic chronicling the life of the woman who rose from her poverty and obscurity to become the world's greatest gospel singer and a music icon and legend. Getting her story to the screen has been a passion project of mine for many years, said Duke, who has more than 60 features, TV shows and TV movies to his credit.
The Mahalia Jackson Story was written by Ruth L Ratny, based on "Just Mahalia Baby", Jackson's seminal biography and augmented by personal stories revealed for the first time by her former accompanists, friends, relatives and pastors. The full length feature film will feature some twenty of Mahalia's classic songs, including "Move on Up A Little Higher", her first million seller and Thomas Dorsey's "Precious Lord", which Mahalia, as Dorsey's song-plugger introduced in Detroit in 1940.
"Precious Lord" would become a favorite of Mahalia's friend, Rev. Dr. Martin Luther King, Jr. "The Mahalia Jackson Story" will be filmed in Chicago and is endorsed by Chicago's civic and religious community. Mahalia Jackson was a very active citizen of Chicago who helped make the city the Gospel Music Capital of the World. Chicago is considered the birthplace of gospel and its annual Gospel Music Festival is the largest in the world.
For more information go to www.facebook.com/yourgossipfix