Robert Durst Arrested in New Orleans, Faces Murder Charges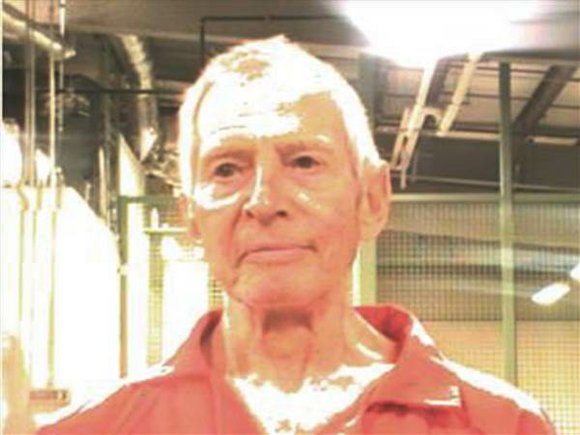 Robert Durst, the subject of HBO series, "The Jinx," about his suspected involvement in three murders, has been arrested in New Orleans on an extradition warrant out of Los Angeles according to ABC13.com. Durst's attorney confirms the charges are for murder.
Durst was taken into custody just before 11:00pm last night at the JW Marriott in New Orleans. He's being held on a 1st degree warrant out of Los Angeles County by the Orleans Parish Sheriff's Office.
Durst will not fight extradition back to Los Angeles, his attorney Chip Lewis tells Eyewitness News. Lewis hopes to get Durst before a magistrate judge in New Orleans tomorrow to start the process of extradition. He then plans to fully fight the charges in Los Angeles.
Read the full story by visiting abc13.com