Rep. Coleman Requests Federal Block Grant in Proposal to Close Coverage Gap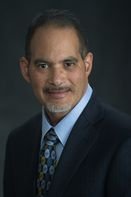 AUSTIN – Today Rep. Garnet Coleman (D-147) filed House Bill 3845, a bill proposing a "Texas Way" expand health care coverage to low-income Texans that will include a request for a block grant from the federal government. If adopted, it would mark the first time a state has formally requested a block grant under the 1115 waiver process.
Over a million Texas residents currently fall into a health care coverage gap because they don't qualify for Medicaid and don't earn enough to qualify for assistance in obtaining coverage under the Affordable Care Act. House Bill 3845 would allow newly covered Texans to purchase private insurance plans through a combination of subsidies and cost-sharing provisions.
"Texas has unique needs, needs that merit finding a distinctly Texan solution to closing the coverage gap for our most vulnerable residents," said Representative Coleman. "While other states are finding ways to expand coverage to those who need it, we have yet to provide the federal government with a plan they can even respond to. We should explore all options - including a block grant - that would finally allow uninsured Texans to purchase health insurance. We have the highest rate of uninsured and the highest number of uninsured children. It's time to start that conversation."
The "Texas Way" suggested by Rep. Coleman addresses conservative concerns about expanding coverage by providing the state with flexibility to tailor the program to encourage personal responsibility by beneficiaries with such provisions as premium sharing. It includes stipulations to reduce the cost of emergency room care, to protect Texans currently insured from potentially losing their federal tax credits, and more effectively use the state's healthcare resources.
Rep. Coleman's proposal comes on the heels of coverage expansion plans in Republican-controlled states like Indiana, Arkansas, Pennsylvania, and Michigan.
For more information, visit garnetcoleman.com/