Council Member Dwight Boykins to Travel with Texas Southern for NCAA West Regional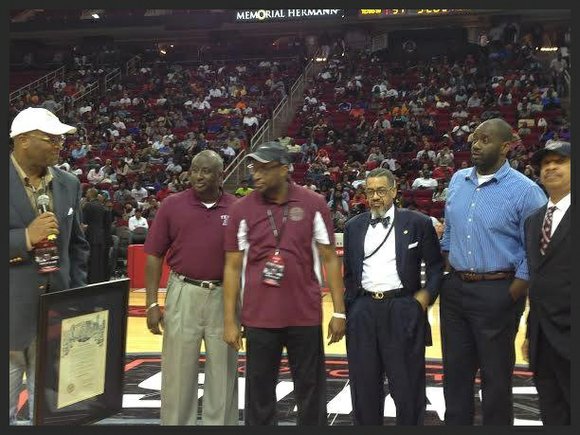 Houston, T.X. - Council Member Dwight Boykins (District D), will travel to Portland, Oregon to cheer on his alma mater as the Men's Basketball team (No. 15 seed) faces the Arizona Wildcats (No. 2 seed). This marks the sixth NCAA appearance in the school's history and the No. 15 seed is the highest for a SWAC team since Alcorn State achieved the same feat in 1999. The Tigers defeated Southern University 64-58, on Saturday, claiming their second consecutive Southwestern Athletic Conference Tournament Championship.
"I wish to congratulate all the members of the Texas Southern University Men's Basketball Team for the recent success," said Council Member Dwight Boykins. "The City of Houston is glad to acknowledge their efforts and hard work."
Schedule details are listed below.
Thursday, March 19, 2015
1:10 PM, CST: Texas Southern University Tigers VS Arizona Wildcats
--
Please Note: ALL travel expenses related to Council Member Boykins' trip will paid from his personal funds.
For more information, visit www.houstontx.gov/council/d‎