Galveston's The Tremont House to Host Craft Beer 101 Weekend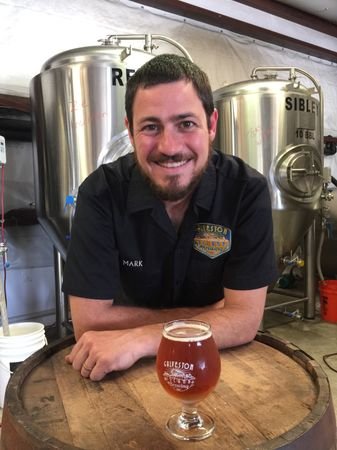 For anyone wondering how to tell the difference between a pale ale and an IPA or what food pairs best with different beers, The Tremont House, A Wyndham Grand® Hotel, seeks to answer those questions and more with its first-ever "Craft Beer 101 Weekend" on June 5-7, 2015.
Galveston Island Brewing Company Owner and Head Brewer Mark Dell'Osso will take hotel guests through the basics and nuances of craft beer, the art of making beer and beer pairings during a weekend of activities designed for those new to the art of Craft Beer as well as seasoned ale lovers.
"The number of high-quality, sustainable, local breweries in Texas is sparking national attention, as it has become one of the fastest growing craft beer states in the country," said Dell'Osso.
Over ten different beers are brewed at Galveston's largest and only production brewery, Galveston Island Brewery Company. Many are specialty brews and only available at the brewery taproom, which will be included in the tasting and tour event.
"The Tremont House is the only hotel in Galveston to carry Galveston Island Brewing Company on tap and it's quickly becoming a guest favorite," said Tremont House General Manager Steve Cunningham. "With the rise of popularity of craft beer, especially as it continues to gain momentum in our area, we wanted to offer a weekend of activities that would appeal to anyone interested in learning and experiencing the craft, whether they are a novice or seasoned expert."
The weekend package, starting at $299 per night, begins on Friday with a "What is Craft Beer?" session, where Dell'Osso will discuss the basics of craft beer as guests enjoy different styles with a selection of tasty beer bites. On Saturday, participants will take an afternoon brewery tour with the owner as part of "The Art of Making Beer," a trip that will also include sampling and an overview of craft beer ingredients. To top off the craft beer weekend, guests will enjoy a four course seated dinner at Tremont House paired with Galveston Island Brewing Company's current offerings. During dinner, the education on craft beer will continue as Dell'Osso explains the unique taste of each craft beer and how it enhances each entrée.
The package includes accommodations for two for two nights, valet parking, Friday's craft beer talk and tasting and Saturday's brewery tour and beer pairing dinner. Reservations are only available by booking direct by calling (409) 763-0300. Please specify Tremont House reservations. For details, visit www.TheTremontHouse.com.
During downtime, guests are encouraged to explore Galveston's historic Strand District which is home to several taverns that offer a variety of craft beer on tap.