May 2015 Houston Symphony Calendar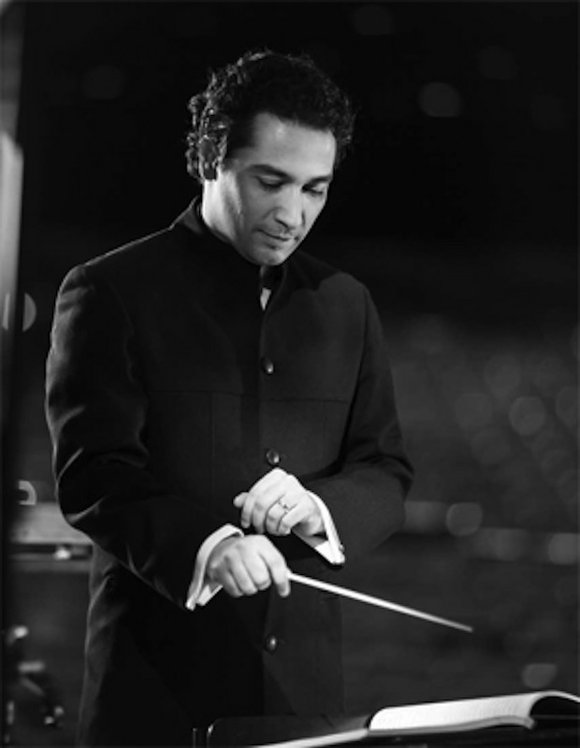 HOUSTON (March 19, 2015) – The Houston Symphony is celebrating the conclusion of an eventful 2014-15 season with a varied and innovative lineup of classical, POPS and community concerts.
British pianist Benjamin Grosvenor and German-Japanese conductor Jun Märkl are both expected to make their Houston Symphony debuts on May 1-3. Märkl, who guest-conducts regularly in Europe, Japan and North America, will lead the young pianist in Beethoven's lively and bold Piano Concerto No. 1. The program concludes with the rafter-shaking effect of Saint-Saëns' Symphony No. 3, Organ Symphony.
On May 7-10, Canadian violinist James Ehnes returns to Jones Hall to interpret Beethoven's Violin Concerto, one of the most profound works of the violin repertoire. This program, led by Music Director Andrés Orozco-Estrada, also includes Bartók's Concerto for Orchestra. The Thursday, May 7, program is part of the Musically Speaking with Andrés series at Rice University's Stude Hall, which features a live orchestral performance and musical commentary.
And then, for a one-night-only performance, pianist extraordinaire Lang Lang descends on Jones Hall on May 12 for Lang Lang Joins Andrés to delight audiences with his astounding technique and charisma. Lang Lang was recently seen performing on the stage of the 57th Grammy Awards alongside Grammy Award-winner Pharrell Williams.
On May 15-17, Orozco-Estrada conducts Mahler's monumental third symphony in the final concert of his inaugural season. This majestic choral concert will feature the Parker Elementary School Chorus, the Women of the Houston Symphony Chorus under the direction of Betsy Cook Weber, and Grammy Award-wining mezzo-soprano Kelley O'Connor, whose sophisticated voice and innate dramatic artistry have elated audiences across the world.
On May 22-24, Houston-based speed painter and creator of Paintjam Dan Dunn will join the Houston Symphony in a highly visual presentation choreographed to music and brought to life by the sounds of the orchestra in Paintjam Concert Experience. Dunn has brought his spontaneous art form to nearly 30 countries in the last few years, entertaining and amazing audiences of all ages and backgrounds. There will be a post-concert live auction as part of this program.
POPS audiences will also be treated to two nights of classic British rock music. Randy Jackson, lead singer and guitarist for the rock band Zebra, will join the Houston Symphony on programs that feature music from two of the most influential rock groups of all time: Led Zeppelin (on May 29) and Pink Floyd (on May 30). Jackson, known for his searing lead vocals and soaring guitar leads, toured as a keyboardist, guitarist and backing vocalist with the original Jefferson Airplane back in 1989. This program will be led by Brent Havens, an acclaimed arranger and conductor for nearly a dozen symphonic rock programs, including Music of Led Zeppelin, The Doors, Pink Floyd, U2, and many more.

To conclude this month's activities, the Houston Symphony Chorus and the Houston Symphony Chorus Chamber Ensemble Houston Symphony will offer a free choral concert on May 31 at St. Luke's Methodist Church. The program will feature choral classics by Handel, Mendelssohn, Brahms and Morten Lauridsen, among others.