Taraji P. Henson: One Tough Cookie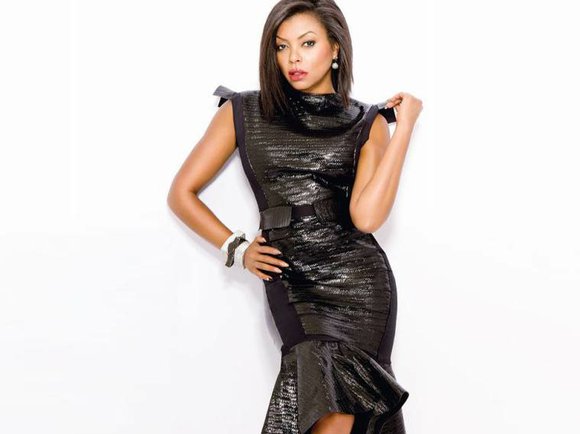 She's tough, she's talented. She's from the block and been around the block.
As an only child who was born to parents who split when she was young, she was named for the Swahili words for love and hope (Taraji Penda), and was raised by her mother in a rough area of southeastern Washington D.C. Her mom, Bernice Gordon, worked in a distribution center for a local department store while her dad, Boris, played another important role in her life.
"We never lived in the projects, but we were in the 'hood, lower midle class, living paycheck to paycheck," says Henson.
As a budding teenager in the mid 1980s in D.C., Henson had a front row seat of what would become known as the crack epidemic.
"I remember watching our 13-inch black and white TV, and the newscasters were talking about crack. I saw the destruction happen firsthand in families, on the streets and in the schools. No hope, no jobs. Despair."
While many schools saw their afterschool programs cut, the drama club at her school still stayed on. It became her refuge and her passion. "I loved acting; I loved everything about it," she says.
But the Taraji you see now is not without her share of ups and downs.
When she applied to the Duke Ellington School of the Arts, she was rejected. Then she went off to North Carolina A&T with dreams of being an electrical engineer, until…she failed calculus. Then while in college, she became a single mom.
"But then I figured, so what? Deep down I knew I still wanted to be an actress. I had an English class in the theater arts building, I'd see all those crazy and eclectic people and I knew I was one of them."
Then with the help of her father's $700 donation he garnered from friends and family, she packed up her stuff and her son, Marcell, and moved on to L.A. and as they say, the rest is history.
Taraji is able to wear outfits that women half her age wouldn't be able to wear, but because of her dedication to fitness, she's able to pull it off with ease.
When I have the perfect week, I try to work out 6 days. Working out is hugely important to me because it makes me feel physically and mentally empowered and allows me to eat a normal diet. When I exercise it helps keep my mind clear and makes me feel calm and happy."
For more information, visit http://blackdoctor.org