Style Culinary Travel: Nicaragua Culinary Experience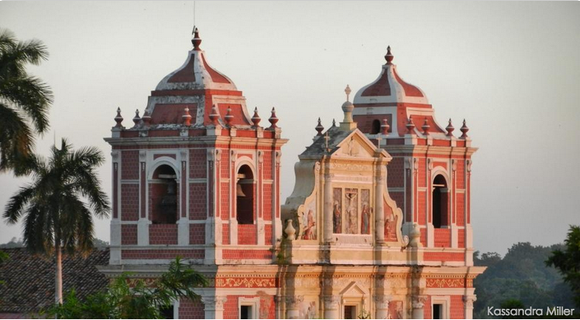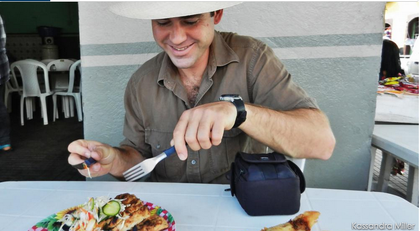 Nicaragua is rich in culture, history, landscape, and of course...food! Discover new flavors and delight your palate as you experience the best of Nicaraguan culture on this seven day Nicaragua culinary tour. Get to know historic Leon and charming Granada as you rub shoulders with great chefs, learn how to prepare traditional fare, and taste your way through Nicaragua.
Day 1
Accommodations
Arrive Managua
Fly into Managua International, meet your guide, and transfer to your hotel to get settled in. Relax and enjoy dinner on your own in Managua.
Day 2
Accommodations
Breakfast, Lunch
Basics of Nicaraguan Cuisine
After breakfast today set out from Managua to Leon. Break up this two hour trip with a stop along the way in the town of Masaya for a culinary adventure!
At renown restaurant El Filete, take part in a cooking class where you'll learn to prepare a typical dish called "Quesillo." This dish is quintessentially Nicaraguan, consisting of rice and beans, pico de gallo, sweet or fried plantain, steak, and cheese. Learn the secrets of preparing this delicacy from the chef at El Filete, and enjoy the fruits of your labor for lunch.
Continue on to Leon and settle into your hotel for the night in this historic colonial city.
Day 3
Accommodations
Breakfast, Lunch
Colonial Leon & Rum Factory
This morning enjoy breakfast at your hotel before setting out on a tour of Colonial Leon. The city is known for its history and beautiful architecture. A variety of architectural styles are represented on Leon's charming streets, from neoclassical to colonial and everything in between. Tour the famous Insigne y Real Basilica de Nuestra Senora de la Asuncion, whose construction began in 1747 and continued for over a century.
Dine at a local restaurant after taking in the highlights of Leon City, and then head to Flor de Cana Rum, the largest spirits distillery in Central America. Take a tour of the facility and learn about the distillation process from start to finish. After the tour, visit the Rum Showroom and taste the varieties of Flor de Cana's magnificent, prize-winning rum.
After brushing up on your rum knowledge, head back to Hotel El Convento for a lesson in mixology. El Convento's experienced bar tender will demonstrate how to make Nicaragua's (rum-based, naturally!) national drink, the Macua. Enjoy this acclaimed cocktail before dinner and spend the rest of the evening on your own in Leon.
Day 4
Accommodations
Breakfast, Lunch
Transfer to Granada - Artisan Market & Masaya Volcano
After breakfast at your hotel, travel two and a half hours to Granada for the next leg of your Nicaraguan adventure. Have lunch in nearby Masaya and continue on to the Masaya Volcano just outside of town. Drive to the top and explore the Santiago crater and surrounding area on foot while taking in stunning vistas of the countryside below. After learning about the area's volcanic activity and development, spend some time meandering through the Masaya market, perusing the craft stalls, and enjoying the artisanal atmosphere.