22nd Annual Japan Festival Houston to Take Place April 18 and 19 in Hermann Park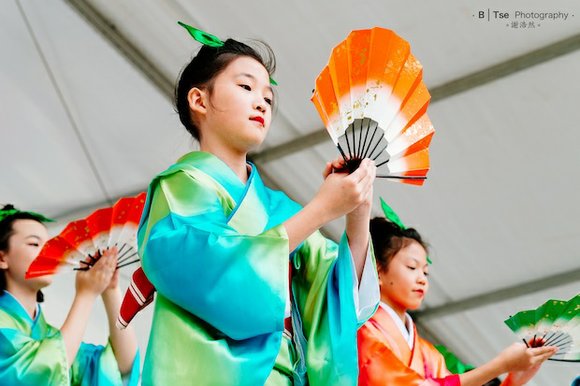 Houston's much beloved Japan Festival returns to Hermann Park on Saturday, April 18 and Sunday, April 19, 2015. Now in its twenty-second year and one of the most attended events of its type across the country, Japan Festival Houston "Education through Authenticity" brings about a reaffirmation of the Festival's commitment to Japanese and Japanese American traditions, both old and new. Free and open to the public, Japan Festival Houston promises a fun, family-friendly event with authentic food, entertainment, arts and crafts and activities.
Justin Cooper, President of Japan Festival Houston, says, "Living in Houston, we have a wonderful advantage of enjoying so many different cultures all within a short distance of our homes. We hope that Japan Festival Houston will highlight and educate people about Japanese and Japanese American traditions while bringing together that rich, international profile of Houston and its diverse cultural communities."
Japan Festival Houston Highlights:
The Saturday Sushi Roll-Off sponsored by Little Soya and International Marine Products. An Iron Chef-style match up of some of the city's best sushi chefs, awards will be given in the category of Most Authentic, Best American Twist, and Fan Favorite.
Cosplay Queen DugFinn will be hosting the ANA Cosplay Competition with a grand prize of round trip airfare provided by ANA airline on their new Houston to Tokyo/Narita route.
The Consulate-General of Japan in Houston will welcome the Bunraku Bay Puppet Theater, the only traditional Japanese puppet troupe active outside Japan. Traditional taiko drums, martial arts, dance and song will round out the days' entertainment.
NASCAR driver Akinori Ogata will be onsite with his car and ready to sign autographs for fans.
About Japan Festival Houston
Boasting an attendance of over 25,000 guests annually, Japan Festival Houston has the mission of promoting Japanese and Japanese American traditions while bringing together the rich international profile of Houston and its diverse cultural communities. All proceeds from Japan Festival Houston benefit the Japan America Society of Houston, a 501c3 non-profit organization that provides programs which increase the knowledge and understanding of Japan by Americans, and encourages communication between Japan and Houston.
About ANA
All Nippon Airways (ANA) is the 13th largest airline in the world by revenues (2013) and the largest airline in Japan by revenues and passenger numbers. Founded in 1952, ANA flies today on 72 international routes and 113 domestic routes with a fleet of about 240 aircraft. ANA Group has 33,000 employees. In 2013, it carried 46 million passengers and generated revenues of 1.6 trillion Japanese yen. ANA has been a core member of Star Alliance since 1999 and has joint-ventures with United Airlines on trans-Pacific and Asia routes and with Lufthansa, Swiss International Airlines and Austrian Airlines on Japan-Europe routes. Its Frequent Flyer Program, ANA Mileage Club, has more than 26 million members. ANA was voted Airline of the Year for 2013 by Air Transport World Magazine, and was awarded five stars in 2015 for third consecutive years by the world's leading Airline and Airport review site, SKYTRAX. ANA is the launch customer and biggest operator of the Boeing 787 Dreamliner.
For more information on Japan Festival Houston, please visit www.houstonjapanfest.org.