Council Member Dwight Boykins Presents a Proclamation to TSU Men's Basketball Team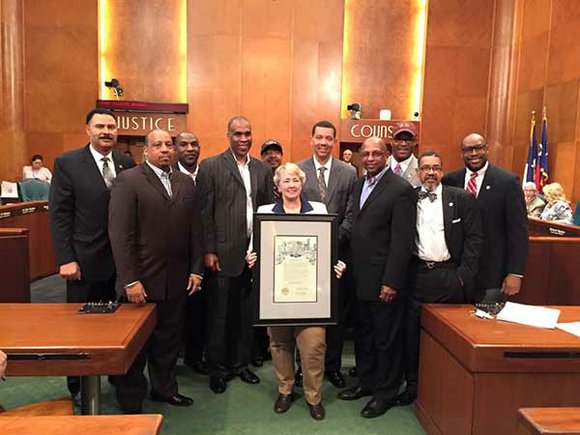 Council Member Dwight Boykins (District D) presented a proclamation to Texas Southern University for winning the 2015 SWAC Tournament Title over Southern University on March 23, 2015 at City Council Chambers. TSU won the conference tournament last season. This marks the second time in TSU history the team attended the NCAA Tournament in back-to-back years, earning bids in 1994 and 1995. This marks the sixth NCAA appearance in the school's history.
For more information, visit www.tsu.edu.