For a Perfect Girlfriend Getaway Try Ski Utah and the Greatest Snow on Earth
Dawn Paul | 3/26/2015, 10:44 a.m.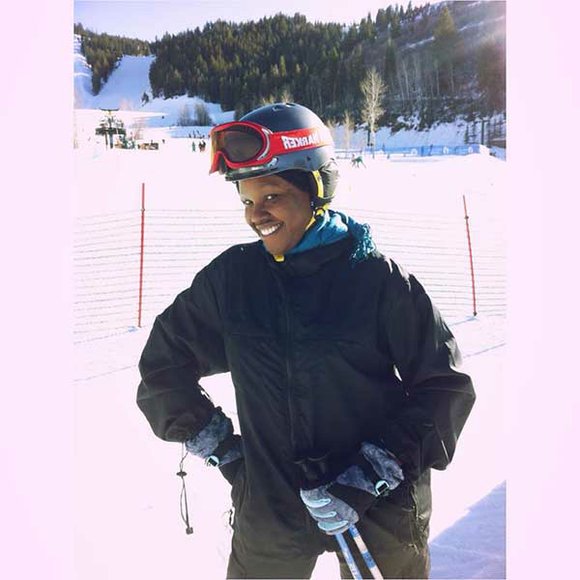 Born and raised in the South, I usually opt for a vacation spot for a girlfriend getaway that has the warmer climate I'm used to. When I received an invitation from Ski Utah to experience their Girlfriend Getaway, I decided to break out of my warm comfort zone and see what Utah had to offer. I'll admit I never knew much about Utah and have never been skiing, but Paul Marshall and the great people at Ski Utah gave me an amazing Utah getaway that exceeded my expectations and made me put Utah on my list of regular travel spots. When you think Utah, you may think the Mormon population, but don't believe that Utah is a dry state. Utah has breathtaking surroundings and is a beautiful place where the libations are flowing. Skiing on the Utah snow and the friendly Utah community are just a couple of Utah's perks for a getaway with the girls. Ski Utah gave us some of the best of Utah's first class accommodations and activities. After my Utah trip, I now know why Ski Utah has the well-deserved tagline, The Greatest Snow on Earth.

Our first stop on the Ski Utah girlfriend excursion was the Deer Valley Resort. Deer Valley offers varied terrain and fast lifts, which makes for a skier's paradise. The spacious and grand lodging equipped with a home theater made me feel like I was at home. The daily housekeeping and complimentary Cadillac shuttle service are just some of the conveniences to help make your Deer Valley stay an amazing experience. If you think you have to make an extra drive to get your ski gear, think again. Convenience is the name of the game and being a first time skier, I was pleasantly surprised to be met at the property by Ski Butlers, an award-winning ski rental delivery service. Being that it would be my first time ever on the slopes, Ski Utah set me up with a Deer Valley private lesson for beginners. Rex Frasier was my PSIA level 3 certified instructor that gave me my first taste of the skier's experience. Rex started me off slow with the basics on the beginner slopes and before the lesson was over, I felt very comfortable on my skis. Rex didn't pressure me to the higher slopes and he didn't care that I was gliding at 25 mph, as long as I was having fun. There was nothing better than inhaling that fresh Utah air and being on the slopes. Deer Valley also has great options for dining, including the Brass Tag and Royal Street Café. The blueberry mojito at the Royal Street Café is their signature spirit and a must do after skiing those Deer Valley slopes. Deer Valley's staff pulls out all the stops to give their guests the best ski experience possible.

The Park City Mountain Resort was the second stop on the Ski Utah getaway for the gal pals. The Flying Eagle Zip Line, historic mining landmarks, ice skating and complimentary guided mountain tours are only a few activities a ski aficionado can take advantage of at Park City Mountain Resort. For the foodies, after the Park City Mountain slopes, you'll be impressed at the variety of eateries at this resort. There is plenty to nosh and sip on at their Legends Bar & Grill. My second day of skiing was a group lesson at Park City Mountain led by PSIA level 3 certified instructor Rob Newey. I gained more confidence on the slopes after day 2 with Rob and I'm glad Ski Utah allowed me to experience private and group lessons for a beginner. Park City Mountain Resort is home to the National Ability Center and this partnership allows people with disabilities to fully enjoy the Park City Mountain ski experience. I met quite a few Southerners at Park City Mountain Resort and meeting Southerners on this trip proves that Utah has an increasing growing popularity in the Southern states. SKI Magazine raves about Park City Mountain Resort and after experiencing it, it's not hard to see why. With an already impressive resort, Park City Mountain Resort is heightening the guest experience with a historic ski resort improvement worth $50 million. New chairlifts, a gondola and a restaurant are just a few of the enhancements guests can experience next season.