Police: 2, perhaps 3, missing in New York building explosion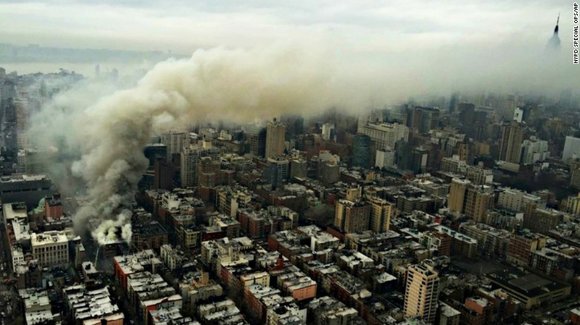 "We started calling everywhere," Neal Figueroa said, adding that the woman his brother had lunch with was at a hospital. "We went to every hospital. ... He wasn't there."
Nicholas Figueroa is a "pure soul" who visited animal shelters to walk dogs, his brother said.
"I don't care what my brother is doing as long as he comes home," Neal Figueroa said.
The other man is an employee at the sushi shop who was reported missing by his own brother, sources said. That street-level shop was leveled by the fire and collapse. Investigators have not been able to reach all affected areas to search for people.
The investigation into the cause of the blast is in its early stages.
"It appears to be a gas explosion but there is a lot more we need to learn about," de Blasio said.
The explosion scattered debris, prompted street closures and hurt some who suffered burns in their airways.
Three buildings collapsed and four others damaged by the raging fire. Eleven buildings with more than 140 units were evacuated.
It could take days before investigators can sift through the mounds of rubble, officials said.
Red Cross officials said 83 adults and an infant displaced by the explosion and fire had been moved to hotels.
Con Ed said it had shut off gas to 219 neighborhood customers -- 187 residential and 32 commercial -- while the recovery continues.
For more information go to http://www.cnn.com