'Deadline' Kinda Sorta Apologizes For Controversial 'Ethnic Castings' Article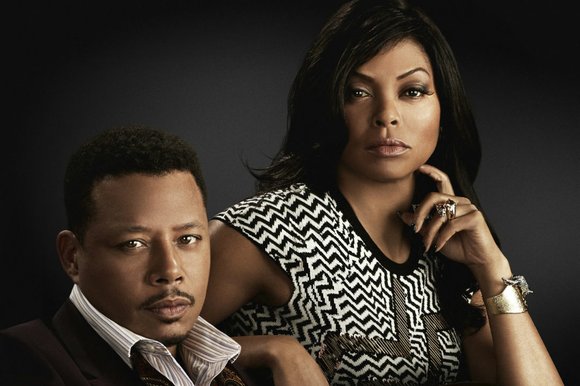 Deadline.com realized exactly how ridiculous it sounded last week when it allowed one of its columnists to whine about the influx of "ethnic castings."
Nellie Andreeva waxed entitled and upset about how many more ethnic people are popping up on network TV. In the original title, which has now just been truncated to "Pilots 2015: The Year Of Ethnic Castings" (still pretty offensive, BTW), she questioned whether it was "About Time Or Too Much Of A Good Thing."
It's about time, Nellie. The answer to that question is "about time." We would definitely have to say that this shift to more inclusive casting is long overdue. According to the numbers compiled by GlobalGrind.com, Non-white people make up 40 percent of the United States population. However, we only account for about six percent of lead roles in film. That is blatant under-representation.
It shouldn't be a problem that things are beginning to balance out. Because goodness knows that brown people snagging a few more roles that they earned through hard work and talent is just unacceptable.
Andreeva has gone on to write lots more articles since her orignal article was published, but not one of them has offered any sort of apology for what she wrote last Tuesday. Since she clearly wasn't taking back anything she said, it was up to her co-editors Mike Fleming Jr. and Peter Bart to address the issue. Sadly, instead of dedicating an entire article to this mea culpa, it as the opening of a discussion that spun-off into other topics.
"I need to start off on a serious note. Deadline ran an article last week that generated controversy and hurt feelings. An unfortunate headline–Pilots 2015: The Year of Ethnic Castings – About Time or Too Much of Good Thing?—created a context from which no article could recover, " Fleming said. "My co-editor-in-chief Nellie Andreeva's goal was to convey that there was such an uptick of TV pilot casting of people of color that it pinched white actors who've historically gotten most of the jobs, and to question if this could last if it was being treated as a fad. All this was undermined by that headline (which we changed after the fact) and a repetition of the word 'ethnic' that came off cold and insensitive."
It never occurred to Deadline to yank the piece because Fleming believed that the damage had already been done. And he was absolutely right about that. The story had been up all night before Mike saw the flood of heated feedback.
"It was 12 hours before I awoke to numerous e-mails, some by people of color who are sources, who trust us, who were rightfully incensed. I don't believe you can can make an unwise story disappear and pretend it didn't happen. I observed how Amy Pascal raced around with knee-jerk apologies to anyone who'd listen, after those stolen Sony e-mails surfaced. Her actions felt like panicked damage control to me; we decided to face the consequences and take our lumps."