Clinton slips, but still strong against competitors in new poll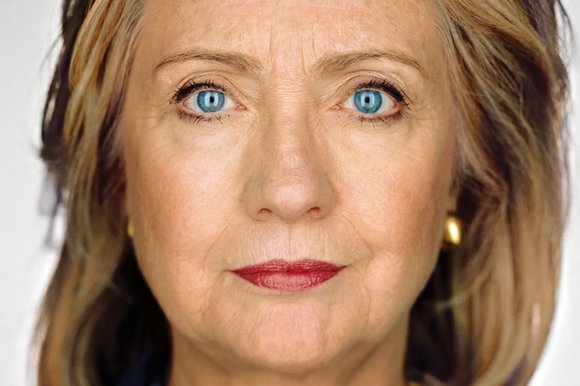 WASHINGTON (CNN) -- Hillary Clinton's popularity is slipping, with about 4 in 10 Americans now holding a negative view of the Democratic presidential candidate, according to a new poll.
The percentage of Americans with a negative opinion of Clinton rose to 42 from 36% in March, according to a Wall Street Journal/NBC News poll released Tuesday. The dip comes just weeks after Clinton launched her presidential campaign and after a month of revelations and questions around foreign donations to the Clinton Foundation.
A CNN/ORC poll already showed 44% of Americans had an unfavorable view of Clinton in March, the last time CNN surveyed Clinton's favorability rating.
Democratic voters remain loyal to Clinton though, with more than three-quarters expressing a positive opinion of the frontrunner for the party's nomination, according to the NBC/WSJ poll.
Despite the slip, Clinton continues to lead the Republican candidates in hypothetical head-to-head matchups.
Clinton comes out six points ahead of former Florida Gov. Jeb Bush, who was Republican voters' top pick for President in the poll. Bush came out as the top choice of 23% of Republicans polled by the Wall Street Journal and NBC News.
Sen. Marco Rubio of Florida and Gov. Scott Walker of Wisconsin rank second and third, respectively, among Republicans surveyed. Sens. Rand Paul of Kentucky and Ted Cruz of Texas came in fourth and fifth, respectively.
Rubio emerges as a top-tier candidate in Tuesday's poll, coming as close to Clinton in the hypothetical matchup as Bush and also topping the list of GOP voters' second picks -- 23% named Rubio as their second pick compared to 14% for Bush. Rubio's campaign announcement gave him a boost among Republicans in a CNN/ORC poll last month.
Though Paul doesn't break into the top three for the Republican nomination, he does come closest to beating Clinton in a hypothetical general election -- Paul pulled 44% compared to Clinton's 47% in the poll.
An April poll from Quinnipiac University also saw Paul emerge as the Republican with the best chance of beating Clinton in hypothetical matchups in three swing states.
Clinton's popularity dip won't be news to the Clinton campaign, which has watched her numbers dip on everything from favorability to honesty and trustworthiness in recent polls.
For more information go to http://www.cnn.com