Natural Beauty Pick-Me-Ups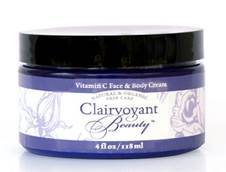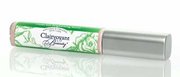 Prolong that summer glow and transform dull, dehydrated skin with essential beauty buys that give back the vivacity your face and body deserve. Clairvoyant Beauty's Vitamin C Face & Body Cream and Under Eye Brightening Boost not only transform a lackluster appearance but repair seasonal damage caused by UV rays and other environmental factors. Infused with a blend of the finest natural ingredients, these stimulating skincare staples pack a punch that delivers an unbeatable sparkle and shine with each use.
Vitamin C Face & Body Cream ($40, 4 fl. oz.)
Quench your skin's thirst with a layer of this ultra-rich lotion that restores deficient moisture from head-to-toe. Its hero ingredient, Vitamin C, and added Aloe Vera, Organic Raspberry Extract and Coconut Oil further assist in soothing and brightening your look while removing impurities caused by over-exposure to the sun. Incorporate into your daily regimen to diffuse the look of fine lines, increase collagen production and improve overall tone.
Under Eye Brightening Boost ($20, .3 fl. oz.)
Instantly revive tired eyes, remove dark circles and diminish puffiness with this lightweight, subtly tinted cream developed specifically for this delicate area. Easy application allows its cooling cucumber and stimulating caffeine components to quickly absorb into the skin and lock in moisture, improve elasticity and awaken the senses. Dab under each eye as needed to bring a luminous finish to any complexion.

Available at www.clairvoyantbeauty.com
About Clairvoyant Beauty
Inspired by her grandmother's gorgeous skin and their close relationship, Lexie Masterson founded Clairvoyant Beauty in 2010 to bring luxurious beauty products to health-minded women who demand natural ingredients but refuse to sacrifice results. The specially formulated line merges the latest in science with the purest and most powerful organic and natural ingredients to deliver effective skincare that restores the complexion to its most beautiful and balanced state. True to Lexie's eco-friendly ethos, all products are vegan and not tested on animals while the recyclable packaging is made from Forest Stewardship Council paper and produced in a wind-powered facility. For more information please visit www.clairvoyantbeauty.com.