Democrats work against Obama on trade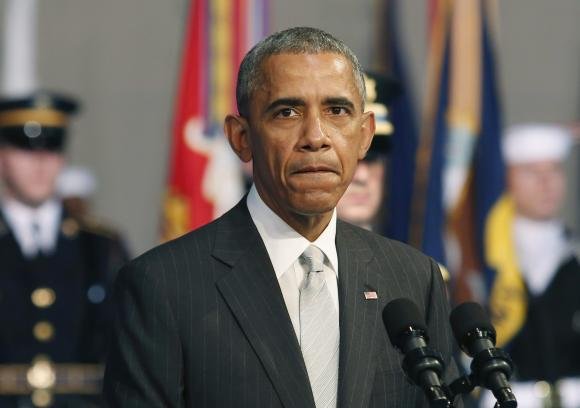 WASHINGTON (CNN) -- President Barack Obama heads to Oregon on Friday to make a big sales pitch for his trade agenda, but his bigger problem is back in Washington. In an unusual twist it's not Republicans, but members of the President's own party who stand in the way of him getting a key part of his economic agenda through the GOP-led Congress.
The debate over legislation to grant the administration so-called "fast-track" authority to approve trade deals without any amendments from Congress has propelled a massive lobbying campaign on both sides. Business groups and corporate coalitions pressing for the bill to boost U.S. exports are clashing with labor, environmental and consumer groups warning it will mean fewer American jobs and lower wages for workers.
Congress is expected to debate the issue over the next few weeks.
Senate first
A major test comes Tuesday in the Senate with a vote on whether to begin debate on the fast-track bill, known formally as Trade Promotional Authority or TPA. The outcome is uncertain because Republicans who control the chamber need help from several Democrats to get the 60 votes they need to take up the bill and Democrats appear to be balking.
"We need 15 or more Democratic votes," said Sen. John Cornyn, R-Texas, the top vote counter for Senate Republicans. "We're not unanimously, on our side, in support of it. So this is a priority of the President so that comes with an obligation for him to work on members of his own party to produce the votes."
Sen. Dick Durbin, D-Illinois, who handles wrangling Democratic votes, thought Cornyn was inflating the number of Democratic votes Republicans would need, but predicted between three and six Republicans would vote no.
While Republicans are typically pro-trade, some GOP senators, especially those up for re-election in states where jobs have moved overseas, may vote against it. One example is Sen. Richard Burr. A reliable Republican voter on most issues, Burr -- up for re-election -- has seen many textile jobs leave his state of North Carolina in recent years. He voted against fast-track authority when it was considered in committee.
While many congressional Democrats vehemently oppose big trade bills as job killers, seven Democrats on the Senate Finance Committee voted for the measure. Most are from states with large shipping ports where international trade is a mainstay.
Adding to the uncertainty over Tuesday's vote, Democratic leaders are insisting Republicans agree to package the fast-track bill with three other trade bills that include Trade Adjustment Assistance, which would help American workers displaced by international trade, as well as provisions dealing with the enforcement of trade deals.
"The enforcement provisions that a lot of our colleagues feel is important because a lot of previous deals haven't been enforced.," said Sen. Chuck Schumer of New York, a Democratic leader. "I think there is a large feeling in our caucus that we want those four put together before we move forward."
In fact, Sen. Ron Wyden of Oregon, the top Democrat on the finance committee and a co-sponsor of the legislation, urged Democrats in a private caucus meeting Thursday not to take up his bill unless there is a deal with Republicans to do all four bills, according to a person familiar with the session.