H-E-B San Felipe Hosts a Fabio-Louis Cooking Demonstration on Saturday, May 16
Meet Top Chef Season 5 "Fan Favorite" and Season 8 All Star – Chef Fabio Viviani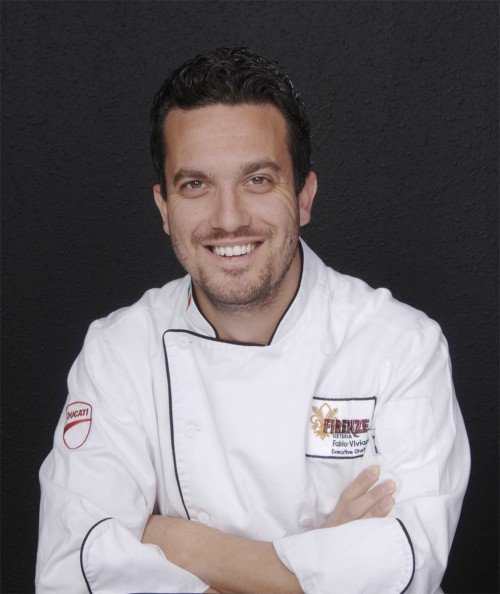 WHAT: H-E-B San Felipe offers area-residents the chance to meet a FABIO-lous chef on Saturday, May 16. Top Chef Season 5 "Fan Favorite" and Season 8 All Star contestant, Chef Fabio Viviani, will meet and greet with Houstonians during a LIVE cooking demonstration where he will share personal cooking tips, prepare some of his favorite Italian dishes, sign cookbooks and take photos with fans.
While Viviani's cooking style embodies the art of simple Italian cooking, his food and personality are anything but basic. Beginning at 11:30 AM at H-E-B's Cooking Connection, Chef Viviani will showcase his popular Italian dishes. Fans and shoppers will also have the opportunity to meet the entertaining and energetic Chef Viviani as he signs cookbooks and takes pictures from 3 PM – 4 PM.
Dinnerware from Viviani's Heritage Collection are sold at H-E-B San Felipe and are on sale for 25% off from May 6 – May 19. Products from the collection are handcrafted and made from acacia wood, bringing rustic elegance to any table. Items include a recipe stand, salad bowl with servers, medium and large-sized tempered glass bowls, ceramic pizza stone, and large serving pedestal tray.
Chef Viviani first began his cooking career at the age of 11 while working in his family's bakery in Italy. Since his television debut on Bravo's hit reality series "Top Chef", he has become the executive chef of several highly acclaimed Italian restaurants and author of Café Firenze Cookbook, New York Times Best-Seller Fabio's Italian Kitchen, and his most recent cookbook, Fabio's American Home Kitchen. Attendees will also have the opportunity to buy Viviani's cookbooks and have them signed by the celebrity chef during the in-store event.
WHEN: Saturday, May 16 at H-E-B's Cooking Connection
11:30 AM – 2:30 PM: Cooking Demos
3 PM – 4 PM: Cookbook Signing and Photo Opportunities
WHERE:H-E-B San Felipe
5895 San Felipe (at Fountainview)
Houston, Texas 77057
For more information, visit heb.com