Self-driving cars keep crashing; Google pins blame on humans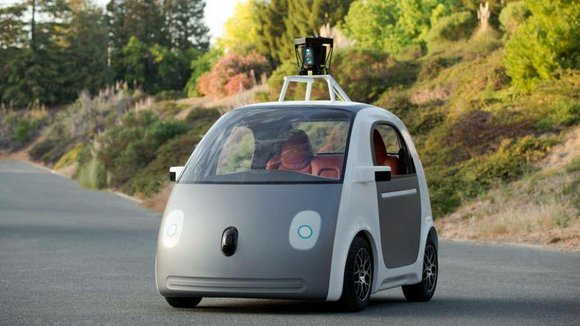 No algorithm can totally protect you from terrible drivers
Four experimental self-driving cars have had fender-benders on California roads since September, when the state first required companies such as Google Inc. to hold permits for testing on public roads, according to a new report.
Three of the four crashes, which were first disclosed Monday by the Associated Press, involved the Lexus RX450h crossovers that Google uses to test autonomous driving technology. One involved an Audi crossover owned by supplier Delphi Automotive.
Both companies told Automotive News that their self-driving cars, which use sensors, maps and software algorithms to pilot themselves on public roads, were not at fault.
Yet the crashes show that self-driving cars cannot avoid all accidents. Google said its Lexus fleet has now driven almost 1 million miles in autonomous mode without causing a crash, but a few minor dings in traffic are still inevitable.
"Even when our software and sensors can detect a sticky situation and take action earlier and faster than an alert human driver, sometimes we won't be able to overcome the realities of speed and distance," Chris Urmson, the head of Google's self-driving cars project, wrote in an article posted Monday on Medium.com.
Google, the Internet giant, has spurred intense public interest in self-driving cars since it started testing them six years ago on the streets and highways around its Silicon Valley headquarters. Its fleet of cars, which have a trained driver at the wheel in case something goes awry, now travel 10,000 miles per week in self-driving mode.
'Crazy experiences'
Google's response to the AP report illustrates a major challenge facing the Silicon Valley technology giant as it races suppliers such as Delphi and Bosch and automakers such as Audi, Mercedes-Benz and Nissan to develop self-driving cars.
Self-driving cars are seen as potentially safer than human drivers, as they do not drive drunk, fall asleep or fiddle with smartphones as human drivers do.
Yet it may not be enough to be safer than humans. Computer-controlled cars may need to be nearly perfect for an easily spooked public to accept them.
Google says its cars have been involved in 11 accidents over six years without an injury.
They have been hit from behind seven times, Urmson wrote in Monday's article, side-swiped twice and "hit by a car rolling through a stop sign." These accidents were spread across 1.7 million miles, including 700,000 miles driven under human control.
Regulators may be tempted to scrutinize that data point -- one crash per 154,545 miles -- to assess the safety of today's self-driving cars.
Google warned it is difficult to compare its accident rate to the national average because many fender-benders are not reported to police. The company said continuing to test its cars on public roads is crucial to its mission.
"All the crazy experiences we've had on the road have been really valuable for our project," Urmson wrote. "We have a detailed review process and try to learn something from each incident, even if it hasn't been our fault."