2016 Fiscal Year Budget Proposal Press Conference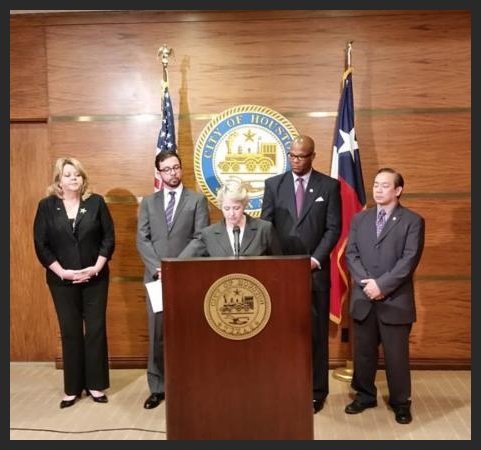 This morning, Houston City Council Member Dwight Boykins stood alongside Mayor Annise Parker and his fellow City Council colleagues as the Mayor introduced her final proposed budget as Mayor of the City of Houston.
"I look forward to upcoming budget discussions so that priorities for District D will be included, said Council Member Dwight Boykins. "I look forward to supporting funding for the Council Service Budget, After School Programs, Summer Jobs Program, Neighborhood Protection, and long term and short term solutions for street and drainage solutions."
The city is a service provider and the District D Council Office is committed to providing the best quality of services for all residents.
For more information, visit www.houstontx.gov/council/d