UV Levels in Houston Pose Serious Risk to Eye Health
New Report Shows Houston Residents Vulnerable to 174 Days of Extreme UV Rays Each Year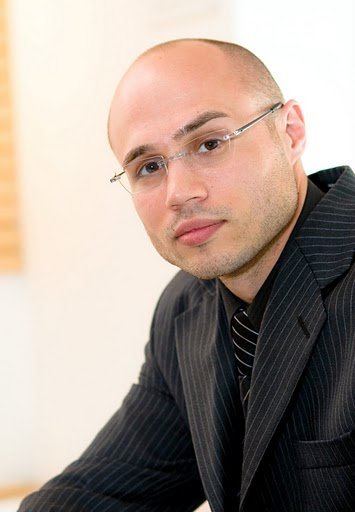 Alexandria, VA (May 19, 2015) – Houston ranked 9th among U.S. cities for its high exposure to ultraviolet (UV) radiation in a new report by The Vision Council. In 2014, Houston saw 174 days of very high or extreme UV rays putting its' residents eyes at greater risk for irreparable damage. The report, Protection for the Naked Eye: Sunglasses as a Health Necessity, outlines the major long and short term health effects that can occur as a result of cumulative UV exposure, and the protective measures necessary to prevent them.
"Protecting our eyes is often 'out of sight, out of mind,' but the same UV exposure that causes sunburns, wrinkles and skin cancer also damages our ocular health," said Justin Bazan, OD, medical adviser to The Vision Council. "People in Houston need to be especially careful with their eyes because the sun is so strong in their area for so much of the year. UV exposure happens over a lifetime and doesn't always produce immediate symptoms. Without adequate eye protection like sunglasses, people put their eyes at risk."
The Vision Council's report found that nearly 50 percent of respondents are more concerned with the potential for wrinkles, skin cancer, or cancer of the eye than with the potential vision loss from unprotected UV exposure.
Temporary UV-related eye problems like photokeratitis (sunburn of the eye) or pterygium (a growth on the surface of the eye) can cause the eyes to become bloodshot, irritated, swollen or hyper-sensitive to light. Cumulative exposure to UV radiation can accelerate serious eye disorders including cataracts, macular degeneration, abnormal growths and even cancer of the eye, eye-lid and surrounding skin.
More than one-third of parents report that their children 13 and under rarely or never wear shades, despite the fact that children are at increased risk for UV overexposure. Since UV damage is cumulative, it can never be reversed, and children generally receive three times the annual sun exposure of adults. A child's ocular lens cannot effectively filter out UV rays, so more radiation penetrates the retina, sometimes causing early signs of pterygium.
"If the average American spent just 30 minutes a day wearing a pair of UV-protective sunglasses, their eyes would gain nearly 15,000 hours of UV-free time over their lifetime," said Mike Daley, the CEO of The Vision Council, "Our goal at The Vision Council is to raise awareness and education about UV protection, so that more and more Americans are protecting their eyes."
Other key findings from the Harris survey, based on a nationally representative sample of 2,000 adults reporting their sunglass use and knowledge of UV radiation:
· Nearly 2 in 3 Americans (63%) leave eyes unguarded on cloudy or rainy days and 3 in 10 Americans (31%) don't protect their eyes in the winter—even though UV rays have damaging potential regardless of the weather and the season.
· Activities in which sunglasses are most used include driving and walking outside, while activities with lowest use are running, biking and gardening.

· 58% of Americans spend the most time outdoors from 2-6 pm, a peak time of UV exposure.