HCC Recognized for Teaching and Excellence by Houston West Chamber of Commerce
HCC professor wins teacher of the year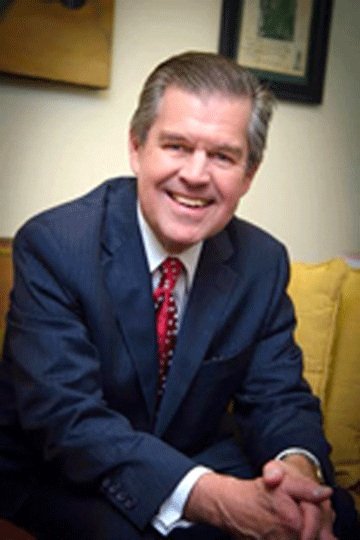 HOUSTON [May 15, 2015] - Betty Martinez, lead cosmetology instructor at Houston Community College, was awarded Teacher of the Year at the Houston West Chamber of Commerce's 25th Annual Business & Education Partnership Awards.
"I'd like to hope that in my 30 years at HCC I've taught my students that not only is it ok to color outside the lines, but absolutely necessary," Martinez said. "The great thing about cosmetology is that you can be a rebel and create your own kind of beautiful. I'm so honored to receive this award from the chamber."
She has been a cosmetology instructor at HCC since 1985. Winning in the category of post-secondary education, her grand prize included a $500 grant from the Houston West Chamber as well as several gift cards from local supporting West Houston businesses. Betty lives in Katy and works at the HCC Katy Campus.
HCC was also recognized this year with the chamber's first ever Continuing Excellence Award for its generous time and talent to mentor and support the community. Drs. Zachary Hodges, president of HCC Northwest and Butch Herod, vice chancellor of Innovation, Planning and Institutional Analytics, accepted the award on behalf of the college.
"I believe that Human Capital Development equals Economic Development and Community Development," Dr. Hodges commented on the efforts HCC has made. "This award embodies how we are strong supporters of private and public partnerships, and that we encourage colleges and universities to collaborate for the benefit of students and taxpayers."
The awards luncheon took place at Lakeside Country Club. Since its inception in 1990, the Houston West Chamber of Commerce has been proud to host the annual Business & Education Partnership Luncheon, which recognizes the outstanding teachers and businesses that mentor the youth in our community.
"The teachers in our community are giving the gift of knowledge to our children, our leaders of tomorrow." said Jeannie Bollinger, Houston West Chamber of Commerce's President and CEO. "They care about the success of our children. It is an honor to pay tribute to these educators and community supporters."
For more information, visit hcc.edu