Local Nonprofit Books Between Kids Has Big Impact with Donation of Nearly 200,000 Books to HISD Students
Founders' vision ignites community, engaging corporate and community partners to support children's literacy in Houston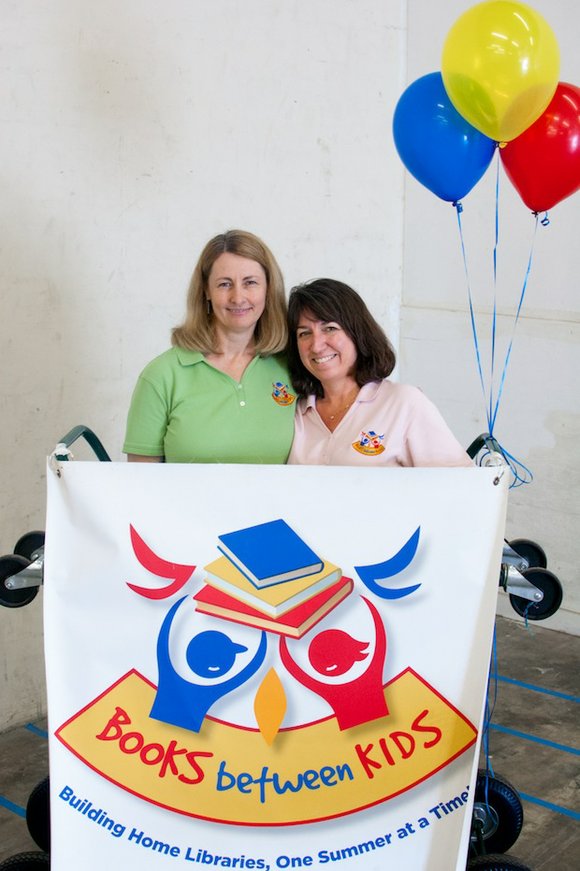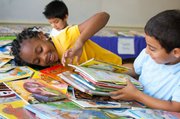 HOUSTON (May 15, 2015) – This May nearly 30,000 HISD students will attend a Books Between Kids' Book Celebration to choose six books to take home for the summer. With the support of major corporate and community partners, a small nonprofit started by two moms will deliver nearly 200,000 books to children at 42 HISD elementary schools and five early childhood centers.
With 90,000 elementary school children in HISD qualifying for free or reduced lunches, books in the homes are a luxury - not a reality - which is precisely what motivated two local moms to increase community-based book drives and serve "a few more kids." Much to their surprise, Houston's generous corporate and philanthropic community were eager to rally around them to make an even bigger impact.
"Amy and I saw a great need for children over the summer. Through research, we learned that in low income neighborhoods the ratio of books is one age-appropriate book for every 300 children. As we looked around our children's rooms, we realized we had that and then some," said Sandra Ahlhorn, Co-Founder of Books Between Kids.
In their first year, Ahlhorn and partner Amy Barnes sought to increase community based book drives to serve a few more kids. A chance phone call to Better World Books, whose green collection bins started showing up around town, forever changed BBK with an 18-wheeler of children's books. That first year 15,000 children at 22 elementary schools each went home with books that year.
The organization has received support from many community partners including Barbara Bush Houston Literacy Foundation, United Way of Greater Houston Community Response, The McNair Foundation, The Children's Fund, Better World Books, Houston Livestock Show and Rodeo™ Trailblazer Committee and Friend of Houston Public Library. Together, these organizations have contributed more than 154,000 books this year.
While the organization has collected hundreds of thousands of books, they still rely heavily on volunteers to staff the warehouse. Co-founders Barnes and Ahlhorn hope to hire a full time coordinator in 2015, but are seeking a financial partner to help fund the position for in the long-term. Interested parties are encouraged to contact Sandra Ahlhorn via email sandra@booksbetweenkids.org.
Book celebrations will take place in May 2015 at the following schools:
· Early Childhood Centers: Bellfort, Farias, Halpin, Laurenzo and Mistral
· Elementary Schools: Benavidez, Bonham, Braeburn, Bookline, Browning, Bruce, Cunningham, Dogan, Durham, Eleanor Tinsley, Elrod, Emerson, Foerster, Foster, Franklin, Frost, Gallegos, Gregg, Grissom, Hartsfield, Janowski, Kashmere Gardens, Ketelsen, Lewis, Mading, McGowen, Milne, Moreno, Northline, NQ Henderson, Petersen, Port Houston, Pugh, Roderick R. Paige, Rodriguez, Shearn, Sherman, The Rusk School, Thompson, Tijerina, Valley West and Wesley
About Books Between Kids:
Books Between Kids is a non-profit organization founded in 2012 to serve Houston's at-risk children by providing them with books to build their own home libraries. Books Between Kids strives to change this scenario by collecting gently used books and distributing them to children in need. Please join us in our mission to put books into the hands of Houston's children by making a financial donation, giving books, organizing a book drive or volunteering your time! For more information about Books Between Kids, please visit http://www.booksbetweenkids.org.