"Can They Ask Me That?" Six Improper and Illegal Interview Questions and How to Answer Them
Many interviewers aren't aware that they're asking illegal questions—and just as many candidates aren't aware they're answering them. Here, Peter K. Studner identifies six common off-limits questions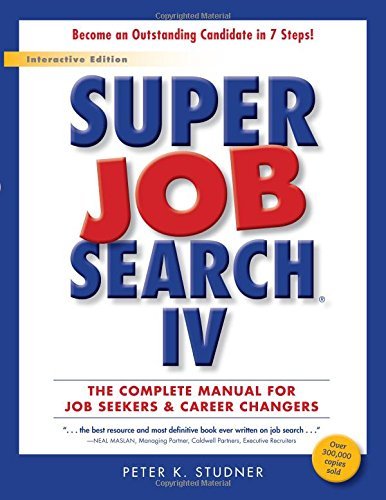 Los Angeles, CA (May 2015)—Picture this: A great job interview is drawing to a close. Hoping to find out more about the candidate on a personal level, the interviewer asks, "So, are you married?" The candidate blurts out, "I'm so excited! My fiancé and I are getting married this June." The employer starts to think, Okay...but what if she wants to start a family soon after? Maternity leave could mean that we'd have to hire a temp. It might be better to look at other candidates.
Is this scenario politically correct? No. In fact, it is illegal for employers to ask about a candidate's family plans (marriage, engagement, and child planning), among a host of other issues. But according to Peter K. Studner, many interviewers and candidates don't know that.
"Most interviewers haven't had formal training on what questions border on improper or are illegal, and as a result, interviewees often volunteer 'wrong' answers and too much information," says Studner, author of Super Job Search IV: The Complete Manual for Job Seekers & Career Changers (Jamenair Ltd., 2015, ISBN: 978-0-938667-06-3, $26.95, www.SuperJobSearch.com). "That's why it's important for all job seekers to know which questions are illegal and how to politely deflect them without harming their candidacy.
"Oh, and if you're curious, a good answer to 'Are you married?' would be, 'I have a good social life and am focused 100 percent on moving my career forward,'" he adds.
In Super Job Search IV, Studner, whose outplacement firm has helped over 27,000 people receive offers, guides readers through the complicated process of conducting a targeted and ultimately successful job search campaign. Best of all, Super Job Search IV isn't "just" a book—it's a systematic approach to finding a job that includes online resources and an app.
Here, Studner shares six questions employers shouldn't ask (but often do), along with possible replies:
How old are you? It's illegal for employers to ask a candidate's age unless they're trying to determine whether or not a candidate is a minor. That said, your odds of hearing this question go up if you're a more mature candidate.
"While an employer may not know your exact age, they'll still be aware of the general ballpark—so refusing to state that you're 57 might be of limited usefulness," Studner comments. "In a situation like this, I recommend getting the interviewer to focus on your experience, not your age. A good response might be, 'I'm in my 50s. Does age make a difference for this job?' Then remind the interviewer that you bring 20 to 25 years' experience to the table and describe several of your most applicable accomplishments."
When did you graduate college or high school? This is a more sneaky way for employers to fish for your age—and it's still illegal. Studner says your first tactic should be to sidestep the question: "I did not put that down on my résumé as I was told that it is not pertinent for any job application." This response should do nicely to get you off the hook.