Memorial Hermann President & CEO, Dan Wolterman Named to Texas Business Hall of Fame Class of 2015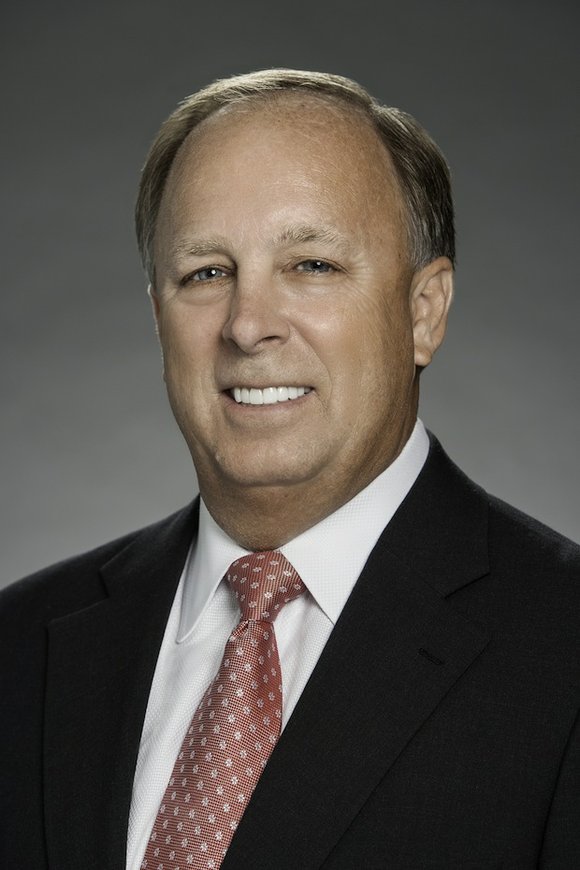 HOUSTON (May 20, 2015) –Memorial Hermann Health System President & CEO Dan Wolterman will be inducted into the Texas Business Hall of Fame. Wolterman joins five other Texas businessmen in the Hall of Fame's Class of 2015 and is the only healthcare professional in this year's class.
Wolterman joined Memorial Hermann Health System in 1999 and was named President & CEO in 2002. Under Wolterman's leadership, Memorial Hermann has experienced robust year-over-year growth that has resulted in its ascent to the largest non-profit health system in Southeast Texas, with more than 20,000 employees.
"Dan's leadership of Memorial Hermann has been adept and visionary," said Will Williams, chair of the Memorial Hermann Health System board. "It has transcended just building an economically sound health system. He has worked tirelessly to provide the Houston community with access to safe and high quality care."
The Texas Business Hall of Fame Foundation was created in 1982 by a small group of Texas business men and women. Each year, the Texas Business Hall of Fame executive committee votes on five or six individuals who are inducted into its Hall of Fame. Inductees are considered based on contributions to their field and the communities in which they live. Past Hall of Fame inductees include former President George H. W. Bush, Mary Kay Ash, Ross Perot and Michael Dell.
"Each member of the Class of 2015 exemplifies our core tenants of entrepreneurial spirit, personal integrity and community engagement," says Todd Barth, Chairman of the Board of the Texas Business Hall of Fame. "We are honored to induct these Lone Star Leaders into the Texas Business Hall of Fame."
The 2015 Hall of Fame inductees will be honored at the 33rd Annual Induction Dinner October 28 at the Hilton Americas Hotel-Houston.
"It's a true honor to be inducted into the Texas Business Hall of Fame," says Wolterman. "I'm humbled to be part of such a distinguished group of leaders in the Texas business community."
About Memorial Hermann
An integrated health system, Memorial Hermann is known for world-class clinical expertise, patient-centered care, leading edge technology, and innovation. The system, with its exceptional medical staff and more than 20,000 employees, serves to advance health in Southeast Texas and the Greater Houston community. Memorial Hermann's 13 hospitals include four hospitals in the Texas Medical Center: an acute care hospital which houses the Texas Trauma Institute and a Level I trauma center of which Life Flight® air ambulance is a part, a hospital for children, a rehabilitation hospital and an orthopedic and spine hospital; eight suburban hospitals; and a second rehabilitation hospital in Katy. The system also operates three Heart & Vascular Institutes, the Mischer Neuroscience Institute, three IRONMAN Sports Medicine Institute locations, joint replacement centers, cancer centers, imaging and surgery centers, sports medicine and rehabilitation centers, outpatient laboratories, a chemical dependency treatment center, a home health agency, a retirement community and a nursing home. As an Accountable Care Organization, the system also offers employers health solutions and health benefit plans through its wholly owned Memorial Hermann Health Insurance Company.
For more information, visit memorialhermann.org