Houston Rockets Channel "Clutch City" Mentality During NBA Playoffs
Gwen B. Johnson | 5/21/2015, 7:24 p.m. | Updated on 5/21/2015, 7:24 p.m.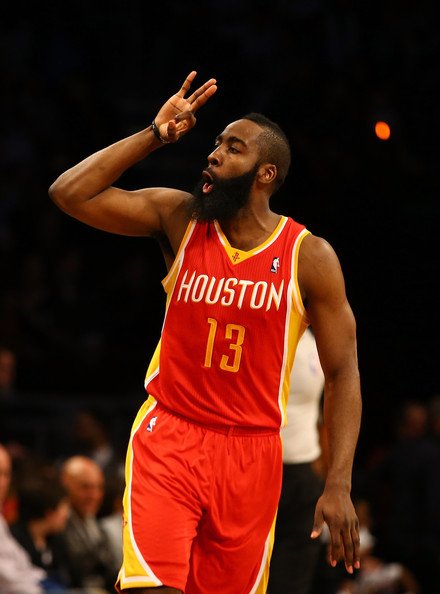 HEY 1995, the Houston Rockets called and they want to reprieve their role as Clutch City as they battle toward the 2015 NBA Championship!!

There is no doubt, the team took the term "Clutch City" to heart, as they scratched and clawed to miraculously rebound from a 3-1 series deficit in the second round of the playoffs to defeat the talented-squad of the Los Angeles Clippers. After winning game two of the series, the Rockets struggled to compete with the Clippers and found themselves in games five, then six and then seven must-win situations, hence staking claim to the never-quit mentality of the 1995 Houston Rockets' "Clutch City" NBA championship team. The Rockets, in front of a sold-out Toyota Center, grab the reigns of the fierce game seven and never looked back—hence reviving their mantra with the Clutch City 2.0 version.

Individuals who remember 1995 are furiously counting on Team Clutch City to play their hearts out -- and then some, during the Western Conference Championship round as they take on the league's top-seeded team, the Golden State Warriors. The contest will matchup two of the NBA best players in "league" Most Valuable Player Stephen Curry of Golden State and MVP runner-up James "the Beard" Harden of Houston.

The year is 2015 and the Red Nation crew has summoned the hearts of Team Clutch City 2.0 to lead the charge toward hoisting another Larry O'Brien championship trophy!!

For more information, visit www.nba.com/rockets.