Wells Fargo Sponsors Gallup Industry Study to Gain Insight Into Financial Needs of Diverse-Owned Small Businesses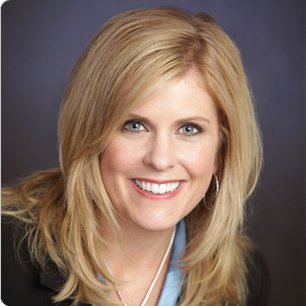 (BLACK PR WIRE)— SAN FRANCISCO--(BUSINESS WIRE)--To gain more insight into the experiences of diverse business owners in the areas of lending and operating their businesses, Wells Fargo commissioned Gallup to conduct a national study of small business owners. Today, as Gallup releases the findings (on Gallup.com), Wells Fargo is announcing a four-point plan to address needs identified in the study. The plan will help more diverse small businesses become credit-ready and gain access to credit. The Gallup survey included findings of business owners in six segments – African American, Asian American, Hispanic, LGBT (Lesbian, Gay, Bisexual and Transgender), military veteran, and women.
"Serving diverse communities has long been a focus area and priority for Wells Fargo, yet we know there's more work to be done, and it starts with gaining a deeper understanding of the experiences of diverse small business owners working with financial institutions," said Lisa Stevens, head of Small Business for Wells Fargo. "For this reason, we commissioned the Gallup study, which gave us new insight into the perceptions and experiences of diverse business owners working with banks, and how we can improve as a company and as an industry."
Overall, the national study revealed there are more similarities than differences between small business owners in all diverse segments and those in the general population. It also shows specific areas in which the financial services industry can provide more support for diverse business owners.
Credit Coaching Program
In the Gallup survey, diverse-owned small businesses were more likely to respond that they have been declined for business credit – about one in five African American, Asian and Hispanic business owners said they faced a credit decline in the past (14 percent of general market respondents said they faced a decline). After being declined, a higher percentage of African American business owners (64 percent) said they did not apply for credit again than their peers in the general small business population (47 percent). African American (14 percent) and LGBT (15 percent) business owners also reported greater personal credit challenges than the general market (5 percent).
To help business owners learn how to obtain credit, as well as better understand the reasons for a decline and learn how to prepare to reapply, Wells Fargo has launched an enhanced Credit Coaching program. It offers expanded support to business owners who have been declined business credit. The phone-based program has been rolled out to small business owners who apply for Wells Fargo Business Direct credit products (primarily credit products under $100,000 sold through its retail banking stores). Business owners who use the program will be connected with a credit specialist who will review the business' credit profile, explain why the business was declined credit, and share resources that can help the business strengthen its credit profile and improve the likelihood of being approved for business credit in the future.
In addition, while the majority of business owners surveyed across all segments said they did not feel a perception of discrimination from a financial institution impacted their chances of obtaining business credit, 22 percent of African American and 11 percent of LGBT business owners reported that perceived discrimination impacted their chances of obtaining credit for their business, compared to 5 percent of the general small business owner population. The Credit Coaching initiative will be one way Wells Fargo will further increase transparency of credit decisions and facilitate conversations that build trust with all customers.