Houston Symphony to Introduce Pink Floyd Fans to Symphony Music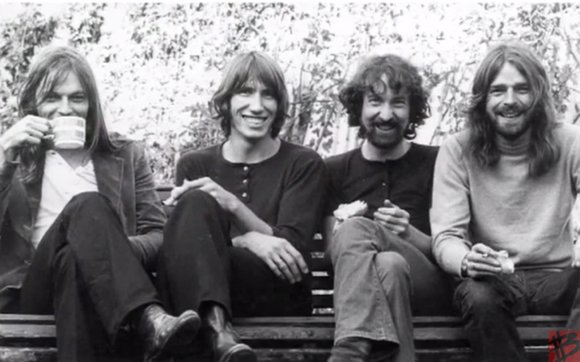 HOUSTON, TX (May 21, 2015) – Composer and arranger Brent Havens will bring his "rock symphony" collaboration project, The Music of Pink Floyd, to Jones Hall on Saturday, May 30. Designed to narrow the gap between rock and classical music, the program extends the listening experience of Pink Floyd's music by pairing the orchestra with a full, amplified rock band onstage.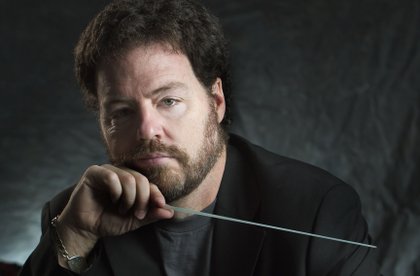 Havens, who attended Berklee College of Music, first began to discuss the concept of a symphonic rock program in 1994 and the show was conceived for the Virginia Symphony. Since then, Havens has brought this concept to Houston several times and also worked with the orchestras of Minnesota, Cincinnati, Pittsburgh, Indianapolis, Atlanta, Baltimore, Dallas, Fort Worth, the San Diego Symphony, Buffalo Philharmonic and others.
"Our concept for The Music of Pink Floyd was to take the music as close to the originals as we could and then add some colors to enhance what the original group had done," Havens said. "The wonderful thing with an orchestra is that you have an entire palette of sounds to call upon.
The band is reproducing what Pink Floyd did on the albums, verbatim, and having an orchestra behind the band gives the music richness, a whole different feel, a whole different sense of depth."
The symphonic rock programs feature the vocals of Randy Jackson – lead singer of the band Zebra – and have proven to be a great way to introduce rock fans to the symphony experience.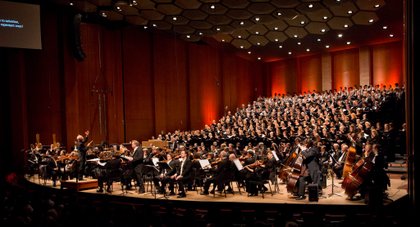 "I'm sure there are people who come to these shows who have never seen their city's symphony orchestra and this allows them to experience something new along with the music that they already love," Havens said.
The array of Havens' rock symphonies includes the music of many other legends such as Queen, Whitney Houston, The Doors, Michael Jackson, and more recently, U2, Journey, and Lou Gramm: The Voice of Foreigner. The Music of Led Zeppelin will be performed by the Houston Symphony on Friday, May 29 at The Cynthia Woods Mitchell Pavilion.
Unless otherwise noted, all concerts take place at Jones Hall for the Performing Arts, 615 Louisiana Street, in Houston's Theater District. For tickets and information, please call (713) 224-7575 or visit www.houstonsymphony.org. Tickets may also be purchased at the Houston Symphony Patron Services Center in Jones Hall (Monday–Saturday from 10 a.m. to 6 p.m.). All programs and artists are subject to change.
The Music of Pink Floyd
Saturday, May 30, 2015, 7:30pm
Brent Havens, conductor
Randy Jackson, vocalist
Tickets from $29
Jones Hall
615 Louisiana St.
Houston, TX 77002