Mike Huckabee stands by Josh Duggar, family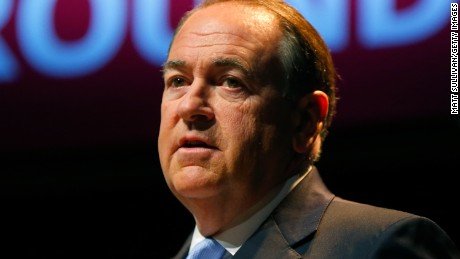 WASHINGTON (CNN) -- Mike Huckabee is standing by the Duggar family following the admission by eldest son Joshua Duggar that he committed "inexcusable" actions as a teenager, amid a shocking report outlining multiple allegations of child molestation against him.
"Josh's actions when he was an underage teen are as he described them himself, 'inexcusable,' but that doesn't mean 'unforgivable,'" Huckabee wrote in a Facebook post. "He and his family dealt with it and were honest and open about it with the victims and the authorities. No purpose whatsoever is served by those who are now trying to discredit Josh or his family by sensationalizing the story."
Huckabee said that "good people make mistakes and do regrettable and even disgusting things," and accused those who revealed the allegations of "insensitive bloodthirst," and said Josh Duggar had redeemed himself in living a "responsible and circumspect life as an adult."
A police report published by In Touch magazine on Thursday night outlined multiple allegations of child molestation by Josh Duggar, now 27, against underage girls that happened when he was 14 and 15 years old, and were reported to the Springdale police when he was 18.
"Twelve years ago, as a young teenager, I acted inexcusably for which I am extremely sorry and deeply regret," Josh Duggar said in a statement. "I hurt others, including my family and close friends."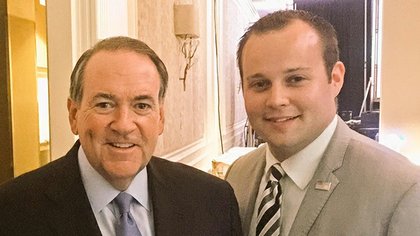 Duggar's statement appears to refer to a 2006 police report in In Touch magazine's story. The police report is heavily redacted and does not include the name of the person accused of "forcible fondling," but the dates listed in the document appear to line up with Duggar's statement Thursday.
The Springdale Police Department did not immediately respond to CNN's requests for comment.
His admission could become a significant headache for Republican presidential contenders, many of whom have been outspoken supporters of the Christian conservative family in the past, and have received campaign support from the family.
Late last night, Duggar also resigned as head of the lobbying arm of the conservative Family Research Council, a decision President Tony Perkins said in a statement was the "best decision for Josh and his family at this time." He also emphasized that the molestation allegations were "previously unknown" to the organization.
There's no evidence to suggest any of the candidates who campaigned with the Duggars over the years had any knowledge of the report published this week.
The Duggars' have a long and active history of political advocacy for social conservative causes, and were seen as powerful surrogates for Republican candidates over the years.
As recently as Tuesday of this week, Josh Duggar tweeted a picture of himself with Wisconsin Gov. Scott Walker, who's expected to launch his presidential bid next month.
Within hours of the news breaking, critics of the Duggars had unearthed shots of him with a veritable panoply of declared and expected GOP presidential candidates, enough to fill a single-service Tumblr page.
He's been photographed smiling alongside Sens. Rand Paul and Ted Cruz, former Florida Gov. Jeb Bush, former Pennsylvania Sen. Rick Santorum and former Arkansas Gov. Mike Huckabee.