25K Demand TLC Cancel Duggars Reality Show In Light of Child Sex Abuse Problem
Women's Group Urges TLC to Stop Promoting Child Molester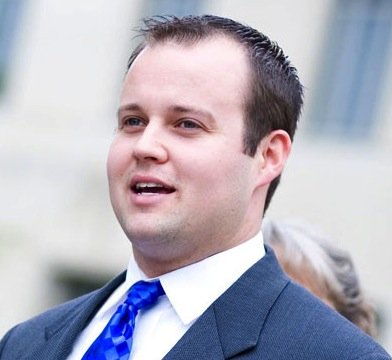 Days after news emerged that Josh Duggar molested numerous young girls, TLC has yet to fully cancel his "19 kids and counting" reality show. Now, women's group UltraViolet is mobilizing its members demanding the show be fully cancelled immediately. Nearly 25,000 UltraViolet members are demanding TLC drop the show altogether.
See the petition signed by 24,581 UltraViolet members here: http://act.weareultraviolet.org/sign/tlc_duggars/?source=uvmedia
Josh Duggar released a formal "apology" late last week, but UltraViolet members feel the apology fell far short, focusing on his own future rather than on the pain and damage done to his victims.
"Child sex abusers don't deserve fame and fortune, and they certainly don't deserve a show on TLC," said Shaunna Thomas, co-founder of UltraViolet."TLC needs to stop promoting admitted child abusers, anything less is an affront to the many survivors of Josh Duggar's crimes. Continuing the Duggars' show is rape culture at its worst. TLC must decide: do they stand with rapists, child abusers, and those who help cover it up, or do they stand with survivors of sexual abuse?"
UltraViolet is a national women's rights group that continuously works to hold the media, government, and all institutions accountable on rape and sexual assault. They forced Reebok to drop a five million dollar contract with Rick Ross after the rapper lauded date rape, and they have also worked with college survivors of rape and sexual assault across the country to hold individual colleges and universities accountable for rape problems on campus.
UltraViolet is an online community of over 600,000 women and men who take collective action to expose and fight sexism in the public sector, private sector and the media. Find out more at WeAreUltraViolet.org