Leading Auto Execs Launch New Full-Service Agency - The Allen Lewis Agency
Best Friends with 40-years PR experience become Business Partners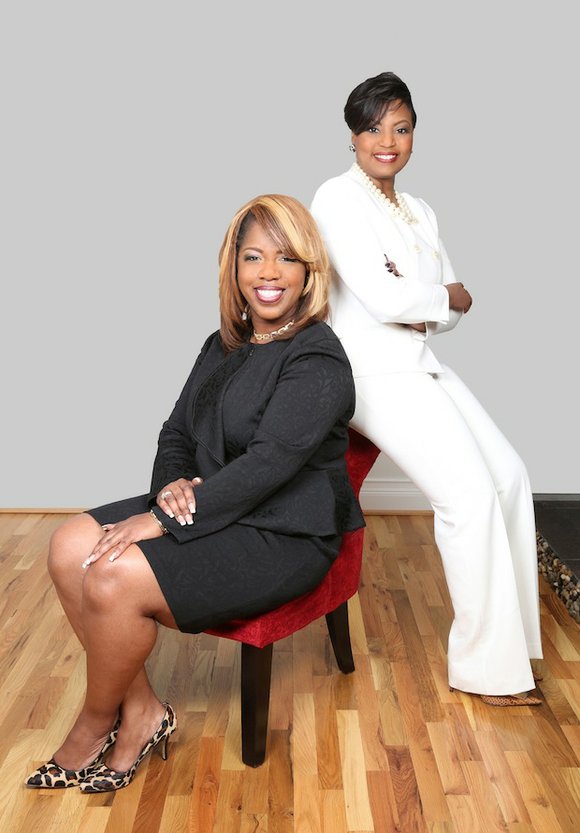 Farmington Hills, Mich. (May 28, 2015) --- Jocelyn K. Allen (linkedin.com/pub/jocelyn-allen/11/7bb/693), a marketing and communications expert with more than 20 years of experience with a global automaker and in film and television, and Chandra S. Lewis (linkedin.com/in/chandraslewis), a brand and reputation pro with 20 years of experience with multinational companies, announced today the launch of a new full-service firm, The Allen Lewis Agency, LLC.
Based in Metro Detroit,!The Allen Lewis Agency (TALA) (theallenlewisagency.com) is committed to helping clients tell their stories, build their brands, commemorate experiences and expand their business. With TALA, clients will realize their visions through strategic brand development, communication planning, media and public relations, events, marketing and reputation management.
Allen recently served as General Motors' Director of Regional, Grassroots and Diversity Communications, and Director of the company's Diversity Marketing and Communications Center of Excellence -- a role created specifically for Allen. Lewis served as Director, Corporate Communications, where she oversaw public and media relations, crisis and change management, brand development, executive visibility, digital and social media, employee engagement, trade shows and events for Bosch.
"Together, using our combined 40-years experience, we help companies couple brand strategy with revenue/profit generation, cultivate affinity and multicultural markets, launch new technologies, shift communications mindset through storytelling, make connections and mobilize relationships," said Jocelyn Allen, co-founder and CEO, The Allen Lewis Agency.
"We are pleased to have Jocelyn and Chandra apply their unique blend of creativity and competence for our 75th Anniversary Convention Gospel Brunch," said Cloves Campbell, Jr., Chairman, National Newspaper Publishers Association (nnpa.org) and TALA client. When asked what makes the duo unique, Campbell stated: "To have two African-American women equally successful in their own right, trust their acumen, agility and audacity to start their own agency is truly admirable."
Allen and Lewis formed the firm based on four P's: Passion for what they do; combine their Power to be the best in the field; transform pitfalls and prowess into Profit; fulfill a true and bold Purpose.
The duo's breadth and depth is unmatched, with services ranging from advertising to issues management, messaging to media relations to multicultural marketing, product launches to executive positioning, stakeholder outreach to social media engagement. The agency targets U.S. and multinational clients, a variety of genres, industries and sectors.
Chandra Lewis, co-founder and COO, The Allen Lewis Agency, states: "We are two mothers, two daughters, two communicators, two go-getters and two best friends. Our professional success has been largely based on the trusted relationships we've maintained with customers, colleagues, press and stakeholders and relentless drive we bring to every project. Clients will not find another agency who'll work harder for their success."
In various roles at General Motors, Allen led teams across the nation and abroad to help the company grow relationships and gain entrée into multicultural markets and launch a groundbreaking telematics service in China. Allen began her career as a production assistant on major feature films, and later commanded production roles in television. She taught as an adjunct professor at Wayne State University, and has been a frequent speaker at PR events and on college campuses. Allen is currently vice chair of the Michigan Women's Foundation and a member of the Wayne State University Board of Visitors.