Shredder's Daughter Will Be In Teenage Mutant Ninja Turtles 2

When it hits theaters next summer, Teenage Mutant Ninja Turtles 2, also known as Teenage Mutant Ninja Turtles: Half Shell, is going to bring some major changes to the screen. There's a brand new director taking over, and there will be a bunch of new characters added to the mix. One face we'll be seeing more of is going to be particularly interesting, as Shredder's daughter is going to make an appearance.
According to Deadline, 34-year-old actress Brittany Ishibashi has joined the party for TMNT 2, the follow up to last summer's hit reboot of the beloved franchise. She will reportedly be playing the character Karai, who just so happens to be the only daughter of the Turtle's nemesis Shredder (played by Brian Tee this time). Ishibashi will be replacing Minae Noji, who portrayed the character in the first film. Ishibashi has recently appeared on a variety of TV shows, including Bones, Castle, and Grade and Frankie.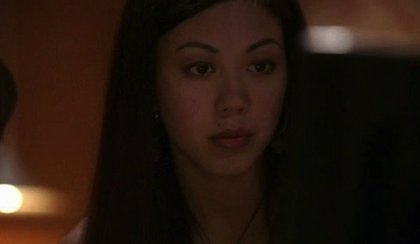 At least Karai is Shredder's daughter in the film, their relationship is more complex than that elsewhere. Though she usually is depicted as having some kind of familial bond with Shredder, it varies from version to version. In some she is his adopted daughter, while in others he is Karai's paternal grandfather. However, in the Kevin Eastman and Peter Laird's comics, where she first appeared in 1992, she has no actual relation to the villain, though she is a high-ranking member of his Foot Clan. Last time out there was little to no indication that they had anything beyond a boss-employee relationship.
Dave Green, who directed the younger-skewing found footage sci-fi flick Earth to Echo takes over the directing duties from Jonathan Liebesman this time out. Teenage Mutant Ninja Turtles 2 is filming now and is scheduled to hit theaters on June 3, 2017.
For more information go to http://www.cinemablend.com