Bush says Rubio has 'given up' in Senate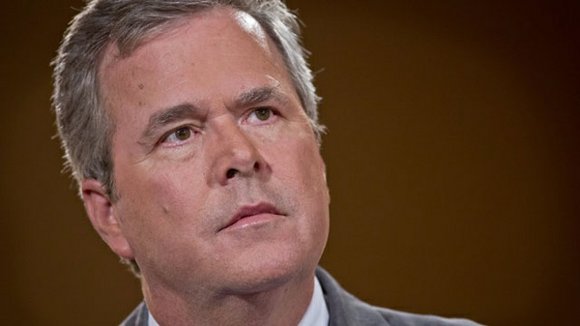 WASHINGTON (CNN) -- Former Florida Gov. Jeb Bush said Sunday he didn't rebut Florida Sen. Marco Rubio in Wednesday's debate because he was cut off, but if he had, he would have said the freshman senator has "given up" on Congress.
"The basic point with Marco isn't that he's not a good person or he's not a gifted politician; everybody can see that. It's that I have proven leadership skills," Bush said on NBC's "Meet the Press." "I got to be governor of a state and accomplish big things. And in this era of gridlock, it's really hard to break through, and I think he's given up. And I think that's the wrong thing to do."
During Wednesday night's GOP presidential debate on CNBC, Bush tried to attack Rubio for his record of missing votes in favor of campaigning for the White House. But Rubio is widely thought to have gotten the better of the exchange, defending his absence and claiming Bush was only throwing jabs because someone convinced him he needed to in order to help his own campaign.
Rubio reiterated his defense Sunday on CBS's "Face the Nation."
"The truth is, I don't like missing votes. But what I would really hate is to wake up on the first Wednesday of November to the news that Hillary Clinton's been elected president of the United States," he said. "So we're going to continue to serve the people of Florida."
Rubio also said he would not attack Bush and praised his leadership of the Sunshine State -- while making the case for himself as the best candidate.
"You're never going to hear me badmouth him. He was a great governor of Florida. He's someone I have tremendous personal affection for," Rubio said.
But while Rubio didn't mention him by name, he did make an implicit swipe at Bush, who was first elected governor 17 years ago.
"I know there are people running that have more experience than I do on the issues we faced 17 years ago. But on the issues before America today, that's what we should be debating," Rubio said. "And I just don't believe there's anyone else running who has a better understanding of the issues before us now than I do."
For more information go to http://www.cnn.com