What's New in New Orleans' Hospitality Industry – November 2015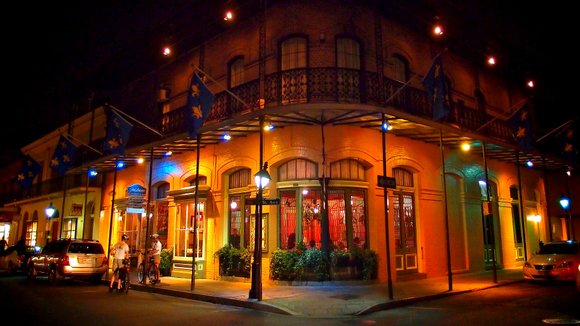 RECENT ANNOUNCEMENTS
Readers of Condé Nast Traveler ranked New Orleans one of the "Best Big Cities in the U.S." in the magazine's annual Reader's Choice Awards, a survey that rates destinations, hotels, airports, cruise lines and more.
New Orleans was ranked among major U.S. cities like New York, San Francisco and Washington D.C., while placing ahead of other cultural destinations like Austin and Seattle.
In 2014 New Orleans was ranked one of the Top 25 Cities in the World on Condé Nast Traveler's combined list of national and international destinations, which has been divided into domestic and international lists this year.
This award follows other accolades for New Orleans this year, including being named the number two "World's Best City" in the U.S. and Canada by Travel + Leisure, the number one "U.S. City for Business Travelers" by Condé Nast Traveler, one of the "Friendliest Cities in America" by Travel + Leisure and more.
In a TripAdvisor study, New Orleans was named among the top five U.S. cities experiencing the most growth in international visitation searches, with searches for New Orleans on the site yielding a 20 percent increase from international travelers year over year.
New Orleans was also ranked in the top three U.S. Cities with the Highest Average Accommodation Review Ratings, with an average accommodation rating of 4.19 out of five. Only Seattle and Chicago ranked higher.
New Orleans experienced record tourism growth in 2014 welcoming 9.52 million visitors who spent more than $6.81 billion, the highest visitor spending in the city's history.
New Orleans Steamboat Company and Gray Line Tours have announced the construction of a new Mississippi riverboat for New Orleans. The new 600-passenger boat will complement the Steamboat Natchez, offering harbor cruises, dinner cruises and private charters beginning in 2017.
New Orleans Steamboat Company's announcement follows Viking River Cruise's commitment to launch two new luxury riverboats on the Mississippi River in New Orleans in 2017, making New Orleans Viking's first homeport in North America.
Cruising from New Orleans has become increasingly popular, and the industry is experiencing a boom: American Cruise Lines added a second riverboat to its river cruise offerings from New Orleans in April 2015, and Carnival Cruise Lines will expand its capacity in New Orleans by replacing the Carnival Triumph with the Carnival Elation in April 2016.
The Four Seasons Hotel and Private Residences has begun a new phase in the $360 million redevelopment of New Orleans' historic World Trade Center building at 2 Canal Street. The development will bring 350 luxury hotel rooms and 76 condos to the downtown area.
The Four Seasons Hotel is one of the largest real estate investments in New Orleans' history and will bring more than 400 full-time jobs to the city after construction is completed.
The Four Seasons redevelopment of World Trade Center joins a series of revitalizations along the Mississippi River in downtown New Orleans. The New Orleans Ernest N. Morial Convention Center is embarking on a 47-acre Convention Center District Development Project to repurpose unutilized riverfront property, which will include a new "headquarters" hotel, a linear park, outdoor entertainment, arts and cultural venues and new retail and housing options.